Welcome to Washburn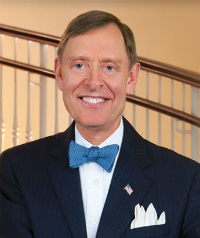 Students who attend Washburn University become a part of a century and a half of tradition and educational excellence. Washburn's academic reputation is enduring and unsurpassed. 
Whether you pursue a liberal arts or professional degree, you will be taught by accomplished faculty who love teaching and truly care about students.
 Students become absorbed in our intellectual culture. But learning at Washburn is about more than just textbooks, lectures and studying. A vibrant campus environment promotes development of life long relationships. Students meet and learn from one another at numerous activities across campus.
You will learn in the classroom, food court, library, resident halls or just under a tree on our beautiful campus.
You will have the opportunity to campaign for Student Government, home coming royalty or perhaps compete in a casting call for the Survivor or Big Brother television series.
Perhaps you will seek an internship in state government or at a local business.
Your opportunities at Washburn are almost limitless. You will find your future at Washburn University.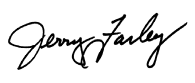 Los estudiantes que asisten a la Universidad Washburn pasan a formar parte de un siglo y medio de tradición y excelencia educativa. La reputación académica de Washburn es duradera y sin igual. Tanto si buscas conseguir un título en las artes liberales como un título profesional, recibirás la enseñanza de expertos profesores  a quienes les encanta enseñar y que realmente se preocupan por los estudiantes.
Los estudiantes se involucran en nuestra cultura intelectual. Sin embargo, el aprendizaje en Washburn va más allá de los libros de texto, las clases y el estudio: La atmósfera vibrante de nuestro campus promueve el desarrollo de relaciones que duran toda una vida. Los estudiantes conocen y aprenden unos de otros a través de las numerosas actividades que hay en el campus.
Aprenderás en las clases, en el patio de comidas, en la biblioteca, en las residencias estudiantiles o incluso bajo un árbol en nuestro bello campus.
Tendrás la oportunidad de presentarte para servir en el gobierno estudiantil, para rey o reina durante el Homecoming (o día de los antiguos alumnos) o tal vez competir en un casting para las series televisivas "Superviviente"  (Survivor) o "Gran Hermano" (Big Brother). Quizás busques una pasantía en el gobierno del estado o en un negocio local. Tus oportunidades son casi ilimitadas en Washburn. Encontrarás tu futuro en la Universidad Washburn.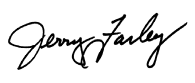 Past Presidents
1869 – 1870:  Horatio Q. Butterfield
1871 – 1895:  Peter McVicar
1896 – 1901:  George M. Herrick
1902 – 1908:  Norman Plass
1908 – 1914:  Frank K. Sanders
1915 – 1931:  Parley P. Womer
1931 – 1941:  Philip C. King
1941 – 1942:  Arthur G. Sellen (Acting)
1942 – 1961:  Bryan S. Stoffer
1961 – 1965:  Harold E. Sponberg
1965 – 1980:  John W. Henderson
1981 – 1988:  John L. Green
1988:              John M. Duggan
1988 – 1990:  Robert L. Burns (Interim)
1990 – 1997:  Hugh L. Thompson
Contact President Farley
President Farley welcomes calls or emails. Office: Morgan Hall Room 202, (785) 670-1556