Welcome to Washburn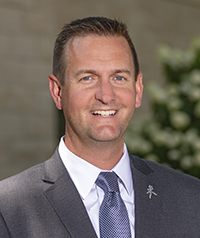 Welcome to the top-ranked public university in Kansas. Washburn University is recognized nationally by U.S. News and World Report as one of the best regional universities in the Midwest. Academic excellence paired with low student debt prepares our students to achieve their dreams upon graduation.
Whether you pursue a liberal arts or a professional degree, you will be taught by accomplished faculty who put students first and consider teaching a mission - their calling. And, smaller class sizes allow you to form real relationships with our faculty.
The life you build as a student encompasses more than books, lectures and labs. Our vibrant campus enables you to develop life-long friendships and make memories you will treasure. From classrooms, resident halls and the library to the student recreation and wellness center, you will live and learn in facilities that are modern while paying tribute to our rich history spanning more than 150 years.
Have you ever thought of campaigning for student government? Maybe you wish to plan Washburn Homecoming or lead a campus organization. Many students get a jump-start on their careers by seeking internships with area businesses. Others take advantage of our close proximity to the Capitol by working in state government. Your opportunities at Washburn are almost limitless.
As we transition into a new era of leadership, we invite you on the journey. Great moments await you and the road goes through Washburn University.
Marshall Meek
Interim President
Washburn University
Past Presidents
1869 – 1870:  Horatio Q. Butterfield
1871 – 1895:  Peter McVicar
1896 – 1901:  George M. Herrick
1902 – 1908:  Norman Plass
1908 – 1914:  Frank K. Sanders
1915 – 1931:  Parley P. Womer
1931 – 1941:  Philip C. King
1941 – 1942:  Arthur G. Sellen (Acting)
1942 – 1961:  Bryan S. Stoffer
1961 – 1965:  Harold E. Sponberg
1965 – 1980:  John W. Henderson
1981 – 1988:  John L. Green
1988:              John M. Duggan
1988 – 1990:  Robert L. Burns (Interim)
1990 – 1997:  Hugh L. Thompson
1997 - 2022:   Jerry B. Farley
Contact Marshall Meek
Interim President Meek welcomes calls. Office: Morgan Hall Room 202, (785) 670-1556