Submit your designs for a chance to win $100!
Washburn students -- in any major -- are encouraged to submit graphic design work for the Apeiron graphic design contest. A winner is selected in two categories:
Apeiron event flier
Apeiron program cover
Each selected winner receives $100.
Graphic Design Contest Rules
What is Apeiron?
Washburn's Apeiron is an annual forum celebrating student research. Undergraduate and graduate students participate in this conference-style setting with posters, oral presentations, and performance. The forum is dedicated to the idea that students are capable of work that knows no limits and transcends all boundaries.
Apeiron gets its name from a Greek word, coined by Anaximander of Mietus in the 6th Century B.C.E., meaning "infinite" or "boundless."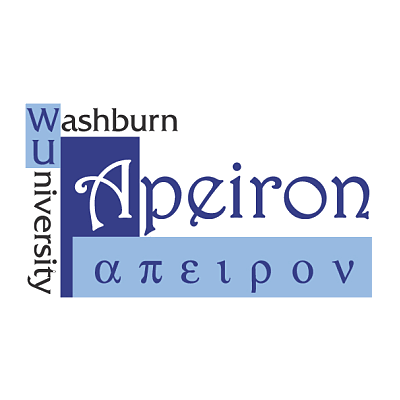 Eligibility
All enrolled Washburn students are eligible to participate.
Submission
Submit all entries by 5 p.m. on Friday, Jan. 26, 2024.
Each student can submit as many entries as they choose. 
All entries should be submitted as digital files to Robert.Coffelt@washburn.edu 
Entrants must include their first and last name, phone number and Washburn ID Number (WIN) in the submission email. 
Image file requirements are listed below.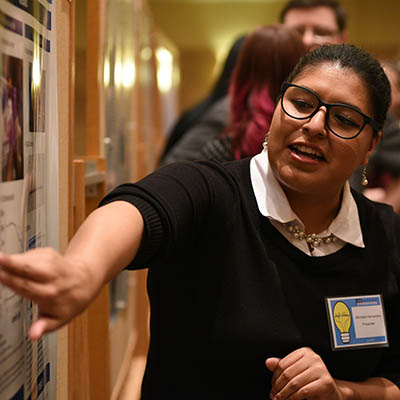 Judging and Notification
All entries will be judged by the Washburn University Apeiron Committee. Winning artists will be notified by email in February each year.
All submitted artwork must be original and meet the theme of Apeiron. 
"Apeiron" must be incorporated as part of the design, as text or the logo.
The month, date, and year Apeiron will be held should be included
Artwork must be 8.5" x 11" portrait
File must be submitted as JPG, PNG, or PDF, at 300 dpi.
Please keep the file size under 5MB to ensure proper uploading
If submitting a PDF, please flatten layers in your artwork.