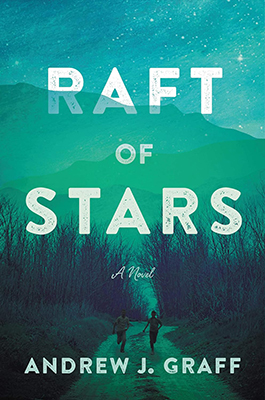 We are pleased to announce the 2023-2024 iREAD selection Separate No More: The Long Road to Brown v. Board of Education by Lawrence Goldstone. The iREAD lecture will take place at 7 p.m. on Thursday, September 14, 2023 in White Concert Hall, Washburn University campus.
In the groundbreaking cases of 1952-1954 known collectively as Brown v. Board of Education of Topeka, the US Supreme Court would decide, once and for all, the legality of segregation -- and on which side of history the United States would stand. In this examination of the path to Brown v. Board of Education, Constitutional law scholar Lawrence Goldstone highlights the key trials and players in the fight for integration. This story will remind readers, young and old, of the momentousness of the segregation hearings.
Goldstone has written well over a dozen books of both fiction and non-fiction and articles, reviews, and opinion pieces that have appeared in the Atlantic, Salon, Boston Globe, Los Angeles Times, Wall Street Journal, Chicago Tribune, Miami Herald, Hartford Courant, New Republic, Tablet, Bloomberg and Berkshire Eagle.
iREAD Resources
Find Separate no More in Mabee Library's catalog
Purchase Separate no More from the Ichabod Shop
Separate no More Reviews
"[A] strong, illuminating addition to the study of American history." (Publishers Weekly)

"Goldstone resurrects decades-old court cases, bringing new life to the past by clearly connecting yesterday to today and invoking current questions about which Americans have participatory access to democracy... A critical work." (Kirkus Reviews)

"Goldstone has provided new and compelling insight into the societal impact of the U.S. Supreme Court's decisions related to voting rights. A must-buy for all high school collections." (School Library Journal)

"Goldstone builds the case that the unanimous decision to dismantle the rule of prejudice and segregation was made possible by 'changing hearts and minds,' evidenced by racial integration in other parts of society like sports, the arts, and military service." (Manhattan Book Review)