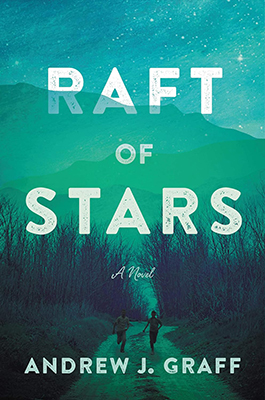 We are pleased to announce the 2021-2022 iREAD selection American Pandemic: Lost Worlds of the 1918 Influenza Epidemic by Dr. Nancy Bristow. We are excited to create a series of virtual events around American Pandemic this fall.
American Pandemic Uncovers the social and cultural history of the 1918-1919 epidemic in the United States. Between the years 1918 and 1920, influenza spread around the globe in the worst pandemic in recorded history, killing at least fifty million people, including more than half a million Americans. Focusing on patients and their families, friends and community, public health experts, and health care professionals, Bristow draws on multiple perspectives to highlight the complex interplay between social identity, cultural norms, memory, and the epidemic.
Bristow is Professor of History at the University of Puget Sound in Tacoma, Washington, where she also serves on the Leadership Team of the Race and Pedagogy Institute. An award-winning teacher, Bristow is also the author of three books, including Steeped in the Blood of Racism: Black Power, Law and Order, and the 1970 Shootings at Jackson State (Oxford University Press, 2020), American Pandemic: Lost Worlds of the 1918 Influenza Epidemic (Oxford University Press, 2012), and Making Men Moral: Social Engineering During the Great War (New York University Press, 1996). Bristow's paternal great-grandparents both died of pneumonia over the course of a week in February, 1920, likely victims of a fourth wave of the Spanish Influenza pandemic, leaving her grandfather an orphan and an adult at the age of fourteen. Recently arrived Irish, working-class immigrants, the elder Bristows' stories were lost to the passage of time, prompting the research that resulted in American Pandemic.
Watch the 2020-21 iREAD Lecture
iREAD Resources
1918 Flu Pandemic - C-SPAN (Video) (Video)
1918 Pandemic (H1N1 virus) Centers for Disease Control and Prevention
Why Are There Almost No Memorials to the Flu of 1918? - New York Times 
Find American Pandemic in Mabee Library's catalog
Purchase American Pandemic from the Ichabod Shop
American Pandemic Reviews
"Now among the best of the post-Second World War publications on the great pandemic of the First World War." (Journal of the History of Medicine)

"[An] excellent social and cultural history of the outbreak...Bristow expertly delves into the tragedy and seeks to reconcile the 'public amnesia' of the nation with the private remembering of individuals and their families...The result is another fine addition to the recent scholarship of this important event in American history." (Journal of American History)

"Building on Alfred Crosby's ground-breaking study, as well as an incredible amount of original research, this work on the 1918-1920 influenza pandemic offers a personal, professional, and official account of how Americans came to grips with la grippe, while also reflecting on how the nation's collective memory has been shaped by ignoring this tragedy. A rewarding read and highly recommended." (The Historian)

"An intense and compelling overview of the impact that this pandemic had on Americans from every walk of life...Meticulously researched and eminently readable." (History in Review)