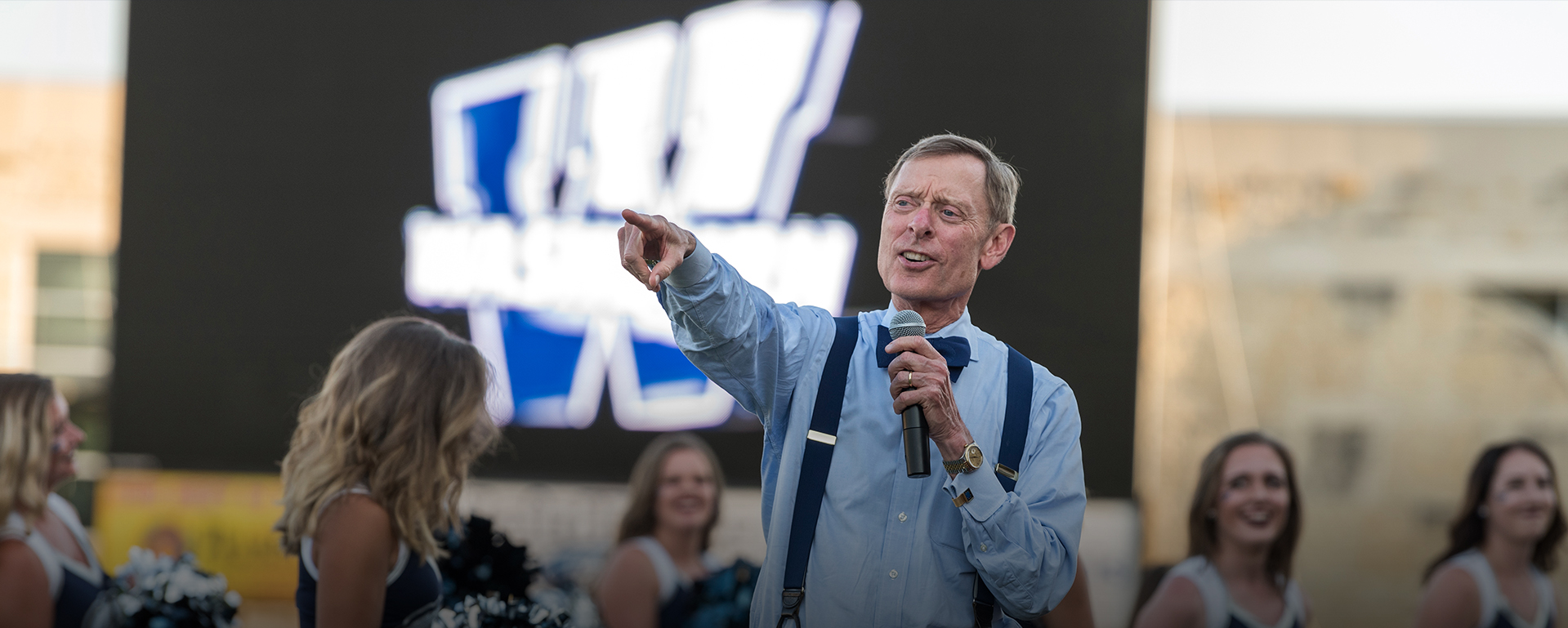 The 60 and Over Tuition-Free Audit Program will be returning Fall 2021!
Kansas residents 60 years of age and over may audit credit courses at Washburn University without paying University tuition, University fees or activities fee charges. Being able to audit a course is subject to avail­ability of class space and to the enrollment of a specified minimum number of fee paying students. The costs of materials and/or textbooks are the responsibility of the auditor.
If you participate, you won't be required to prepare homework assignments or take examinations. You can participate fully in classroom discussion and laboratory and field work. You won't receive college credit for an audited course, so no transcript will be generated for you. While auditing a course you are expected to follow University rules and regulations regarding parking, library privileges, the student code of conduct, and other appropriate regulations.

All auditors must be at least 60 years old on or before the first day of the semester/term in which the class is taught. You should be prepared to verify your birth date, either with a driver's license or other government-issued id or birth certificate, when you register.
If you are a first-time participant to this program, please complete the 60 and Over Tuition-free Audit Program application by August 10th.  Link to application is below.

Registration for 60 and Over Tuition-free Audit classes will be Friday, August 20, 2021 in Morgan Hall, Room 100.
Registration times will be by first letter of last name.
A-G  8:30 – 9:30 AM
H-Q  11:00 – 12:00 AM
R-Z  2:30 - 3:30 PM
If you have questions regarding the 60 and Over Tuition-free Audit program, please call 785-670-1030 or email sos@washburn.edu. 
60 and Over Tuition-free Audit Application