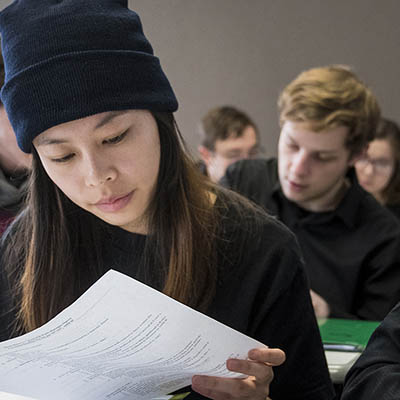 Foundation for a Changing World
The General Education component of higher education specifically focuses on introducing students to ways of knowing, integrative knowledge, appreciation of historical context, common themes of human experience, social responsibility, analytical reasoning, civic engagement, or the development of practical skills and reflective habits of mind. The General Education requirements at Washburn University are designed with the intent of providing students with a grounding in liberal arts and sciences and shaping an informed, capable citizenry through a broad education in a range of disciplines. These courses ensure that you are equipped with the knowledge and skills necessary to engage with our rapidly-changing world over your lifetime.
Learning Outcomes
In order to accomplish these goals, students will complete core courses in composition and mathematics and a broad range of course work in Arts and Humanities, Social Sciences, and Natural Sciences and Mathematics designed specifically to meet the following five major learning outcomes:
General Education Distribution Courses
While all courses offered at the university educate students in most if not all of the five learning outcomes identified as critical to providing an educated citizenry, some courses are designed to emphasize and assess particular learning outcomes. All of the courses in the core and general education distribution requirements have been identified as meeting a specified student learning outcome. However, general education distribution courses must be completed outside your major. The number of general education distribution hours will depend on the specific degree requirements of your chosen academic field.