Earn a scholarship by taking the Garvey Exam!
The Garvey Exam is a 200 question multiple choice test with a two hour time limit used to determine Garvey Exam Scholarships. Think of the exam as a cross between the ACT/SAT and a game of Jeopardy.
High school seniors with a 3.25 or higher cumulative GPA are eligible to take the Garvey Exam. Garvey Exam Scholarships range from $500-$2,000, may be renewed up to four consecutive years by maintaining a 3.25 or higher GPA, and can only be used at Washburn University.
This exam is offered to high school seniors annually in late November and early December, with multiple test data and location options available. Candidates will only take the exam once.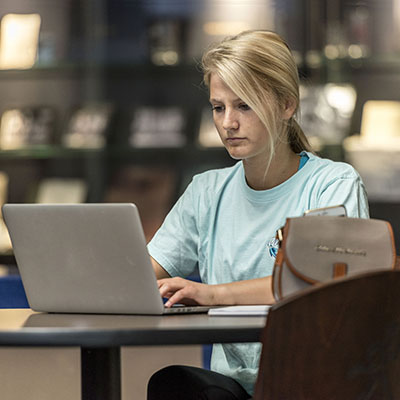 2022 Garvey Exam Dates
Dates for the 2022 Garvey Exam have already passed.
GET IN TOUCH
WITH Admissions
Washburn University Admissions
Morgan Hall Suite 100
1700 SW College Ave.
Topeka, KS 66621