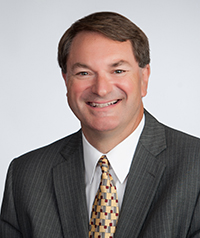 Bob Beatty
Professor and Chair
Political Science
College of Arts and Sciences
Contact

Henderson Learning Resources Center

Room 215-B

1700 SW College Ave

Topeka

,

KS

66621-1117

785.670.1736
Degrees & Certifications

Carleton College, Bachelor of Arts
University of Kentucky, Master of Arts
Arizona St Univ Main Campus, Doctor of Philosophy
Academic History

Washburn University, Professor, 2000 – present

Arizona State University, 1995 – 2000

Academic Sinica, Changchun, China, Lecturer, 1994

Guest Professor of Political Science, U.S. State Department – 2017, 2010, 2009, 2007

Guest Professor lectures: Bulgaria, Hong Kong, China, Mongolia, Ireland, Russia, UK, Paraguay, and Japan.

Study Abroad: Leader of Study Abroad programs to Cuba, Japan, Ireland, United Kingdom, Vietnam, and Cambodia.
Teaching

PO 235 A, World Politics
PO 307 XA, Intern-State or Local Gov't
PO 372 A, Topics-Comparative Politics
PO 386 A, Pol Sci Independent Study
Scholarly Interests/Activities

Production of political documentaries. Beatty Documentaries have aired on state and national television. Documentaries include: The British Political System (2005), The Kansas Governor (2005), North Korea: Inside the Hermit Kingdom (2020), and Red State/Blue Governor: Kansas' Kathleen Sebelius (2021).

The Iowa Caucuses: 2004 – 2020: Research and interviews with presidential candidates and campaign operatives on running for president. Books produced: See How They Run: The 2020 Presidential Candidates in Iowa and See How They Run: The 2016 Presidential Candidates in Iowa.

Presidential Elections: Attended nine presidential debates since 1996 and four national party nominating conventions (2008 and 2016) as observer, scholar, and reporting on them for KSNT-TV and The Topeka Capital Journal.

Kansas Politics: Maintain website (kspolitics.org) and youtube (kansaspolitics) page dedicated to collection of over 1,000 Kansas political TV ads from 1968-2022.

Communist and post-communist politics: Research visits to North Korea, Cuba, China, Cambodia, Vietnam, Romania, Bulgaria, Albania, and countries of former Yugoslavia.

UK Elections: Observed Parliamentary candidates in UK elections of 2001, 2005, 2010, and 2017.
Service Interests/Activities

Political Analyst and Consultant, KSNT News:  2004 – Present

Monthly Columnist, The Topeka Capital Journal.

International Election Observer:  2017 UK Election and 2009 Mongolian Presidential Election.
Career Accomplishments

Moderated 25 TV/radio election campaign debates since 2002, including debates for Governor, US Senate, and US Congress.

Host of "I've Got Issues," public affairs program on Kansas public television (KTWU).

US Fulbright Scholar UK Awards Review Board – 2020, 2018

Research/Curriculum travel grants for: Japan, South Korea, North Korea, China, Hong Kong, Taiwan, Israel, Ireland, UK, Cuba, Mongolia, Albania, Bulgaria, Romania, Serbia, former countries of Yugoslavia.

Book author: Democracy, Asian Values, and Hong Kong: An Evaluation of Political Elite Beliefs. 2003. Westport, Connecticut: Praeger (Imprint of Greenwood Press).

Ned N. Fleming Excellence in Teaching Award (Awarded to two Washburn faculty deemed most outstanding for given year)

Annual guest lecturer at Godzilla and Friends Film Festival.
Related Links