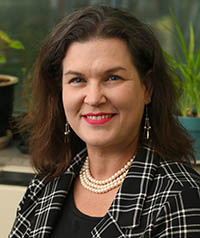 Melanie Burdick
Professor/Chair
English
College of Arts and Sciences
Contact

1700 SW College Ave

Topeka

,

KS

66621-1117

..
Degrees & Certifications

Longview Community College, Associate of Arts
Avila University, Bachelor of Arts
Univ of Missouri-Kansas City, Master of Arts
The University of Kansas, Doctor of Philosophy
Academic History

Washburn University, Associate Professor, 2017-present; Assistant Professor, 2011-2017

University of Missouri—Kansas City, Coordinator of Dual Credit English, 2008-2011

University of Kansas, Supervisor for Secondary English Student Teaching, 2008-2011 

Metropolitan Community Colleges, Lecturer in English, 2005-2008 

University of Missouri—Kansas City, Director of the Greater Kansas City Writing Project, 2000-2005 
Scholarly Interests/Activities

Teaching of writing in high school and college; relationship and overlap of creative and academic forms of writing; preparation of secondary English teachers; composition and rhetoric; service learning.
Service Interests/Activities

Director of the Center for Teaching Excellence and Learning; former Director of Composition; liaison for English Concurrent Enrollment Program; English Education Assessment Committee.
Career Accomplishments

Peer-reviewed Publications:
Book

Hallman, H.L. & Burdick, M.N. (2015) Community Fieldwork in Teacher Education: Theory and Practice. New York, New York: Routledge. 

Journal Articles and Invited Book Chapters

Burdick, M., & Greer, J. (2017, Fall) Paths to More Productive Partnerships: Surveying High School Teachers about Professional Development Opportunities and Their Definitions of 'College-Level' Writing. WPA: Journal of the Writing Program Administration.
Burdick, M. (2016, November) Speaking Out Locally: Open Letters and Rhetorical Opportunities. English Journal 106.2.
Weed, D., Burdick, M., & Roeckers, T. (2016) "Making Peace with a 'Regrettable Necessity': Composition Instructors Negotiate Curricular Standardization" In W. Sharer et.al. (Eds), Reclaiming Accountability: Using the Work of Re/Accreditation to Improve Writing Programs, Logan, Utah: Utah State University Press.
Hallman, H.L. & Burdick, M.N. (2014) "Re-constructing 'at risk' youth through acts of service learning." In V. Kinloch & P. Smagorinsky (Eds), Service-Learning in Literacy Education: Possibilities for Teacher Educators. Scottsdale, Arizona: Information Age Publishing.  
Burdick M.N. (2011). Teacher negotiation and embedded process: A study of high school writing assignments. Journal of Teaching Writing, 26(2), 21-44.
Burdick, M. (2011). Researcher and teacher-participant found poetry: Collaboration in poetic transcription. International Journal of Education & the Arts, 12(SI 1.10).
Hallman, H.L. & Burdick, M.N. (2011). Service learning and the preparation of English teachers. English Education, 43, 341-368.
Burdick, M. (2009). Grading the war story. Teaching English in the Two Year College, 357-358.

Conference Presentations:

How Do High School Teachers Define College Writing: Sources of Professional Knowledge. National Council of Teachers of English (NCTE) Annual Convention, Minneapolis, Minnesota, November 22, 2015.
"Redefining 'College Level' Writing: A Research Study of High School English Teachers' Views on the Secondary/Post-Secondary Transition." Cavalier Conference of Writing and Literature, April 25, 2015
"Community-Based Field Experiences in Teacher Education: Examining the Intersection of Content-Area Learning with Community-Based Spaces." American Educational Research Association Annual Conference, April 16, 2015
"Creating the High School Writing Center: Empowering Teachers and Students." Kansas Association of Teachers of English Conference, Wichita, Kansas, October 30, 2014.
"Teaching Writing: Instructing Students to Conform or Create?" Write to Learn Conference, Osage Beach, Missouri, February, 2014.
"Interrogating Gender in the Secondary English Teacher Role: A Case Study of One Prospective English." Teacher Feminisms and Rhetorics Conference. Palo Alto, CA, September, 2013.
"'I Have to Extend Myself": How High School Teachers Define College-Level Writing." Council of Writing Program Administrators Conference. Savannah, GA, July, 2013. 
Writing Poetry to Illuminate Informative Texts. Round table presentation for NCTE-CEE Commission on the Teaching of Poetry at the annual National Council of Teachers of English (NCTE) conference, Chicago, Illinois, November, 2011.
Dual Credit Curricular Alignment: Facing Context and Collaboration in High Schools and College. Conference of College Composition and Communication (CCCC), Atlanta, Georgia, April, 2011.
Blurring the Lines between "Creative" and "Academic" Writing. National Council of Teachers of English (NCTE) Conference, Orlando, Florida, November 2010.
Researcher-Teacher-Participant Found Poetry: Collaboration in Poetic Transcription. American Educational Research Association (AERA) Annual Meeting, Denver, Colorado, April 30-May 4, 2010.
Curricular Extensions within a Multi-Grade Action Research Circle. Conference of College Composition and Communication (CCCC), San Francisco, CA March, 2009.
Writing Diversity through the Service Learning Cycle. National Council of Teachers of English (NCTE) Conference, New York, New York, November, 2007.

Awards and Other Professional Accomplishments:

Awarded $1,732.00 through the Council of Writing Program Administrators Research Grant, for study: "Sources of Professional Knowledge: How Do High School Teachers Define 'College-level Writing'?" March, 2012.
Winner of the Outstanding Dissertation Award from American Educational Research Association Narrative Research Special Interest Group, 2012.  
Winner of the Sosland Award for Excellence in the Teaching of Writing; UMKC Department of English, 2007.

Certificate of Teaching and Learning 2014-2015

Certificate of Teaching and Learning 2015-2016