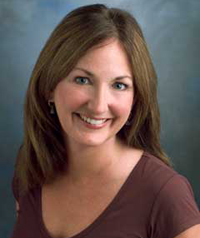 Susie Pryor
Contact

1700 SW College Ave

Topeka

,

KS

66621-1117

785.670.1601
Degrees & Certifications

Mid-America Nazarene Univ, Bachelor of Arts
Mid-America Nazarene Univ, Master of Business Admin.
Univ of Nebraska at Lincoln, Doctor of Philosophy
Academic History

Ph.D. in Business with emphasis in marketing, 2006
Masters of Business Administration, 1997
Bachelor of Arts in Management, 1995

Assistant professor, Washburn University, August 2007 - present
Visiting professor, Washburn University, AY2006-2007
Adjunct professor/business consultant , January 2004 to May 2005
Teaching

BU 630 GVA, Entrepreneurship/Creativity
Scholarly Interests/Activities

I study a range of issues largely related to small communities and small business (or topics I think will be practically useful to these). My work considers: place branding, social capital, co-production by marketers and consumers of places and small business offerings, collective consumer fantasies, and ritualized consumer behavior. Most recently, I have begun examining beauty as capital, in response to the burgeoning market for beauty-related products and services.
Service Interests/Activities

I work on service projects that further the interests of small business and small communities as well as organizations which work with disadvantaged or vulnerable consumers (e.g., the elderly, the disabled, or children). I am currently working with the Kansas Culture Change Coalition to change practices in elder care in Kansas, the community of Eudora, Kansas (where I serve as the Chamber president), and the State of Kansas Wine Council which supports Kansas' farm wineries and grape growers.
Career Accomplishments

Nominee, Washburn University Excellence in Teaching Award, 2012
Outstanding Research Award, Global Institute, Business and Finance Research, 2012
John C. & Betty Dicus Excellence in Teaching Award, 2011
Finalist, Washburn School of Business Dicus Teaching Award, 2008, 2010
Top 25 Most Downloaded Dissertations, University of Nebraska, 2009
Youth Entrepreneurs Kansas, Business Plan Advisor of the Year, Topeka Region, 2009
Beatrice Summer Chair, Washburn University School of Business, 2008 
Summer Research Award, Washburn University School of Business, 2007
International Travel Grant, Washburn University, 2007
Faculty member who most influenced an athlete's academic career, Creighton University, 2005
Best Paper Award, International Conference on Marketing and Development, 2005