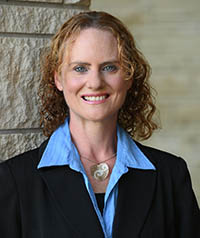 Tracy Routsong
Associate Dean & Professor/College of Arts & Sciences
College of Arts and Sciences
Contact

1700 SW College Ave

Topeka

,

KS

66621-1117

785.670.2233
Degrees & Certifications

Cornell College, Bachelor
University of Northern Iowa, Master of Arts
University of Iowa, Doctor of Philosophy
Academic History

1998 - 2000; Graduate Teaching Assistant/Research Assistant/Forensics Coach; UNI
2000 - 2003; Instructor/ADOF/DOF; Winona State University, Winona, MN
2003 - 2007; Graduate Teaching Assistant; University of Iowa, Iowa City, IA
2007 - Present; Washburn University

Courses Currently Teaching

CN 101 Principles and Practices of Human Communication
CN 304 Qualitative Research Methods
CN 306 Health Communication
CN 351 Interpersonal Communication
Teaching

CN 101 VA, Intro to Communication Studies
CN 498 E, Senior Capstone
IS 389 A, Int Stds Capstone Proposal
IS 390 A, Integrated Studies Capstone
IS 390 XA, Integrated Studies Capstone
Scholarly Interests/Activities

My scholarly interests span the areas of health and interpersonal/family communication. My most recent publications have been in stepfamily narratives and parental and student perceptions of health rules. Currently I am working on a visual rhetoric project looking at travel stops and perception of disability compliance and perception of stressors and resources of family members when living in a house with a mother diagnosed with lupus.
Service Interests/Activities

Faculty Senate
College Faculty Council
University Benefits Committee
University Wellness Committee
Honors Advisory Board
Small Grants
Faculty Affairs

Fall 2011 I was invited to join Leadership Washburn, a campus leadership group.
Career Accomplishments

My favorite part of this career is working with students. I have had the pleasure of working with a Master's student on her thesis on nonverbal behaviors and numerous undergraduate students on individual research projects. Watching my students receive their diplomas is always a highlight for me. What amazing students we have here at Washburn!

Personally, I have experienced several accomplishments while here at Washburn. In research, I have had four publications and another under review. Last year I was a recipient of the Student Life Achieving Excellence Award and I was named department chair.

Certificate of Teaching and Learning 2014-2015

Certificate of Teaching and Learning 2015-2016

Certificate of Teaching and Learning 2016-2017

Certificate of Teaching and Learning 2017-2018

Certificate of Teaching and Learning 2018-2019

Certificate of Inclusive Teaching and Learning 2018-2019

Certificate of Teaching and Learning 2019-2020

Certificate of Inclusive Teaching and Learning 2019-2020

Certificate of Teaching and Learning 2020-2021

Certificate of Inclusive Teaching and Learning 2020-2021

Certificate of Teaching and Learning 2021-2022

Certificate of Inclusive Teaching and Learning 2021-2022

Certificate of Teaching and Learning 2022-2023

Certificate of Inclusive Teaching and Learning 2022-2023