Accommodations
The Office of University Diversity and Inclusion ensures all students with disabilities have an equal opportunity to a quality education. This requires the commitment of the entire university. Providing access, whether through specific accommodations or through implementation of universal design for learning, is a partnership among faculty, staff and students.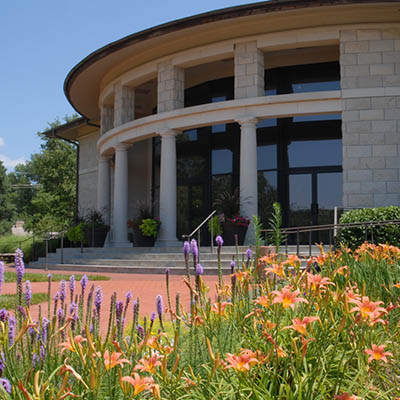 Academic and Testing Accommodations May Include:
Alternative-format materials
Accessible tables and chairs
Assistive technology
Testing accommodations
Flexibility with due dates/attendance
Distraction reduced environment
Interpreters/Captioning
Note-taking
Policies
The office of Diversity and Inclusion provides reasonable academic accommodations to Undergraduate and Graduate students with disabilities. Questions and concerns related to a student's disability related academic accommodation should be immediately brought to the attention of DEI staff.
The DEI office serves as the University's primary point of contact in initially reviewing student's disability related academic accommodations and will consult with other offices across campus during the exploration process of accommodations and when addressing student's concerns regarding the decision made in regards to accommodation requests.
Animals are generally not permitted in University buildings with some exceptions, such as service animals, service animals in training, and assistance animals determined to be a reasonable accommodation. Service animals may be used by individuals with disabilities in order to participate in or gain access to programs, benefits, or services at the university. 
Emotional Support Animals are an animal that provides personal comfort to an individual with a disability residing in Washburn Residential Living. It is an accommodation for Residential Living only and not permitted in other areas of the University.  
Students with a documented disability living in Washburn Residential Living who requests an emotional support animal as an accommodation will need to register with UDI office located in 105 Morgan Hall. To register, complete the Student Accommodation Request Form and upload qualifying disability documentation. After you have completed your application, our office will contact you to assist with your concerns, answer your questions, or request additional documentation. When the ESA is approved our office will send the official notification to Residential Living and you will be copied on this email. All official communication is done via your Washburn email.  
If you have any questions about this process, or if you need help in uploading your documentation, please do not hesitate to contact us at 785.670.1622 or email us at accommodations@washburn.edu.
Policy Statement
Washburn University ensures that no qualified person shall, by reason of disability, be denied access to, participation in, or the benefits of any program or activity operated by the University. Each qualified person shall receive appropriate and reasonable accommodations to ensure equal access to educational opportunities, programs and activities in the most integrated setting appropriate to the individual situation. This policy is consistent with Section 504 of the Rehabilitation Act of 1973 and the Americans With Disabilities Act of 1990.
Academic requirements will be modified, as necessary, to ensure that they do not discriminate against qualified applicants or currently enrolled students with disabilities. At the student's request. The Diversity and Inclusion Office will recommend academic adjustments in compliance with state and federal mandates. Academic requirements essential to programs of instruction are not considered discriminatory. Modifications shall not affect the substance of the educational program or compromise educational standards. Modifications may include changes in the length of time permitted for the completion of degree requirements (including course-load), substitution of specific courses required for academic programs, and adaptation of the manner in which specific courses are conducted.
GET IN TOUCH
WITH University Diversity and Inclusion
Location
Morgan Hall
Room 105

Hours
Monday - Friday, 8am - 5 pm
(After 5pm by appointment)