A scholarship for students from southwest Kansas!
With the Finnup Foundation's commitment to affordability and excellence at Washburn, the value of the Ichabod Experience continues to grow. As a recipient, you receive up to $20,000 ($5,000 per year) in a Finnup Scholarship.
Paired with our academic merit scholarship, you could receive a full tuition award as an Ichabod. In addition, as a recipient of the Finnup Scholarship, you are eligible for the Finnup Scholars Academy and a Finnup Study Abroad Program.
Priority for Finnup Scholarships is given to students residing in Finney County, followed by students residing in Gray, Hamilton, Haskell, Hodgeman, Kearny, Lane and Scott counties. If funds remain, scholarships can also be awarded to students who reside in Clark, Comanche, Ford, Grant, Greeley, Meade, Morton, Ness, Seward, Stanton, Stevens and Wichita (county).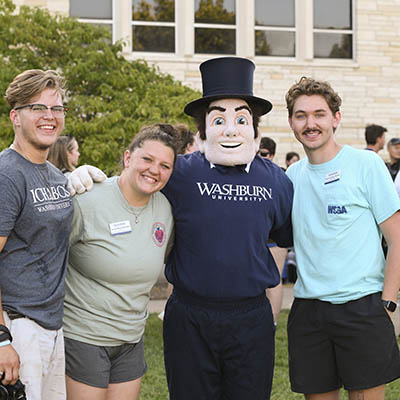 The scholarship: More help paying for college
Beginning in 2023, the Finnup Foundation provides you with up to $20,000 in scholarships during your time at Washburn. The scholarship is stackable with our new academic scholarship grid, meaning a student with a 4.0 high school GPA will have a full tuition award.
The University also awards department scholarships, along with other financial aid. To receive the Finnup, you must have a minimum high school GPA of 2.0 and live on campus as a freshman. To renew the scholarship, you must remain in good academic standing and successfully complete a minimum of 27 credit hours during the fall, spring and summer semesters.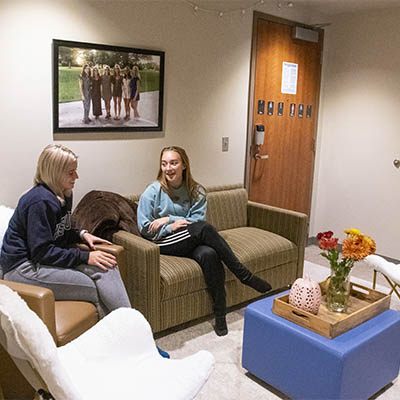 The academy: Get settled into campus before classes start
The Finnup Foundation's commitment to Washburn includes the Finnup Scholars Academy, a two-week residential program for you as a new student. Beginning with the Fall 2023 semester, the academy will run during August before classes start.
In addition, you have the opportunity to thrive in a residential learning community specifically for recipients of the Finnup, who will live in the Living Learning Center, one of Washburn's two residence halls. Freshmen are required to live in the Finnup Living Learning Community.
The international experience: Study abroad as an Ichabod
The Finnup Foundation funds an international experience, the Finnup Study Abroad Program, for up to 15 students per year. As a recipient, you are eligible to study abroad. Finnup Scholars will travel together internationally during spring recess in March 2024.
You can learn more about studying abroad at Washburn from current and former students on our YouTube account.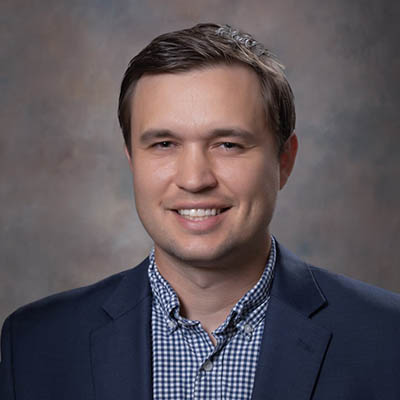 Meet Garrett: An Ichabod from Montezuma
Garrett Love, bba in management '10, is a prime example of how a renewable Finnup Scholarship sets high school students in southwest Kansas up for success at Washburn University and beyond.
Love, a former WSGA student body president, utilized the skills he learned from his Washburn professors to become the youngest state senator ever elected in Kansas at the age of 22, just after graduating. He held office for six years while running multiple businesses from his hometown of Montezuma, including his award-winning family farm, a real estate development company and a hunting preserve.
Love said that he graduated from Washburn debt-free, thanks in large part to the Finnup Scholarship. 
"The Finnup Foundation Scholarship was such a big part of my decision to attend Washburn, making it a very affordable option to get a high-quality education," Love said.
Love added that the next generation of southwest Kansans are getting an even more remarkable deal through the Finnup Scholarship, as well. He touted the increase in scholarship awards to $5,000 per year — which, combined with other Washburn scholarships, could cover the cost of tuition completely — and a travel abroad opportunity for members of the new Finnup Living Learning Community as vital opportunities for high school students seeking an affordable, quality college education.
"These changes to both grow it and add other value and opportunity for our southwest Kansas kids attending Washburn is just a huge benefit that should make Washburn an extremely attractive choice to them," Love said.
Virtual tour
Experience life as an Ichabod on our Virtual Tour! Watch videos and learn more about the places you'll go on our campus.
Read More
GET IN TOUCH
WITH Admissions
Washburn University Admissions
Morgan Hall Suite 100
1700 SW College Ave.
Topeka, KS 66621