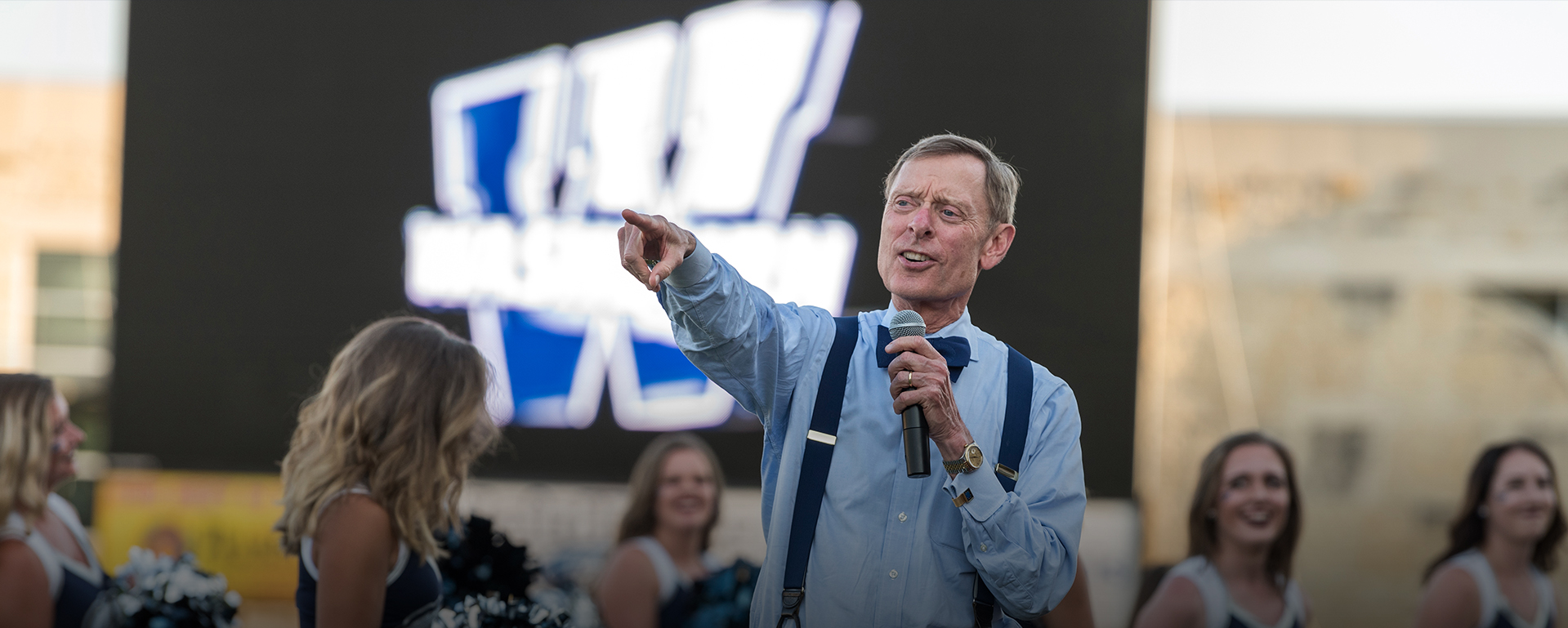 The 1998 Digital Millennium Copyright Act (DMCA) outlines the actions institutions can take to reduce copyright infringement liability. As an online service provider for its faculty, staff and students, Washburn University offers Internet access, permits use of its facilities to make material available on the Internet and operates a campus web site with links to other sites. If faculty, staff or students engage in copyright infringement, the University can be protected against liability by taking certain actions which include:
provide information materials that describe and promote compliance with US copyright law to all users of its system and network. A Washburn University copyright web site is now available, with sections for both students and faculty/staff.
register a designated copyright agent with the Copyright Office. See Our Designated Web Copyright Infringement Claims Agent below.
establish and implement a policy for termination of account holders who are repeat copyright offenders. See Web Copyright Statement below.
monitor the status of standards activities directed to developing standard technical measures to protect copyrighted works; accommodate and do not interfere with such technical measures once they are in use.
Web Copyright Statement | Our Designated Web Copyright Infringement Claims Agent | How to report claims of infringement | What we will do with claim of infringement
Our World Wide Web policy states that World Wide Web users must comply with applicable copyright laws.  All users of our web servers are reminded that providing or obtaining copyrighted materials without permission from the rightful owner violates the United States Copyright Act. For account termination policies due to copyright infringement, see the Information Technology Services General Policies.
Our Designated Web Copyright Infringement Claims Agent  
The Digital Millennium Copyright Act (DMCA) requires online service providers to designate an individual to whom notices of alleged online copyright infringement are to be sent.  Information regarding the designated agent for Washburn University is provided below:
 
 
Service Provider
Washburn University
Address of Service Provider
1700 SW College Ave., Topeka, KS   66621
Agent Designated to Receive Notification of Claimed Copyright Infringement
Lynn Cress
Full Address of Designated Agent to which Notification Should be Sent
Information Technology Services
Washburn University
1700 SW College Ave.
Topeka, KS   66621
Telephone Number of Designated Agent
785-670-2341
Facsimile Number of Designated Agent
785-670-2319
Email Address of Designated Agent
lynn.cress@washburn.edu
How to Report Claims of Web Copyright Infringement  
Claims of web copyright infringement on washburn.edu servers should be sent to our designated agent.  Please check the web address of the claimed infringing site to see if it is in the washburn.edu domain.  If so, send your claim via email, fax or postal mail to the designated agent above.  The Digital Millennium Copyright Act (DMCA) Section 512 (c) (3) requires that a claim of copyright infringement sent to our designated agent contain certain information.  The required information is specified below, along with items specific to Washburn University italicized.
ELEMENTS OF NOTIFICATION.  To be effective under this subsection, a notification of claimed infringement must be a written communication provided to the designated agent of a service provider that includes substantially the following:
(i) A physical or electronic signature of a person authorized to act on behalf of the owner of an exclusive right that is allegedly infringed.
As an electronic signature, we accept facsimile/fax or a digitized image of your signature attached to electronic mail.
(ii) Identification of the copyrighted work claimed to have been infringed, or, if multiple copyrighted works at a single online site are covered by a single notification, a representative list of such works at that site.
If the copyrighted work(s) are on the web, please provide the complete web address(es).
(iii) Identification of the material that is claimed to be infringing or to be the subject of infringing activity and that is to be removed or access to which is to be disabled, and information reasonably sufficient to permit the service provider to locate the material.
Please include a complete web address, identifying the claimed infringing material on our web site.
(iv) Information reasonably sufficient to permit the service provider to contact the complaining party, such as an address, telephone number, and, if available, an electronic mail address at which the complaining party may be contacted.
(v) A statement that the complaining party has a good faith belief that use of the material in the manner complained of is not authorized by the copyright owner, its agent, or the law.
(vi) A statement that the information in the notification is accurate, and under penalty of perjury, that the complaining party is authorized to act on behalf of the owner of an exclusive right that is allegedly infringed.
What we will do with claim of infringement  
If all required information does not accompany the claim of infringement, we will contact the claimant in an effort to obtain all the required information.  If the claim is in proper order, we will promptly remove or disable access to the material claimed to be infringing.  We will then notify the individual responsible for the posting of the alleged infringing material that access to the material has been removed.  If we receive a counter notice in proper form from the individual who posted the material, we will forward the counter notice to the person reporting the original claim of infringement, informing the original claimant that we will be restoring the original material to the Web within 10 business days.  At this point, the original claimant has the option of accepting the counter notice, or taking further legal action.
Students, the DMCA is serious business.
Distributing copyrighted materials without the consent of the owner is against federal law.
While it is common to use a variety of free software to do peer-to-peer file sharing (such as Ares, Limeware, BitTorrent, Gnutella) the use of such programs to share copyrighted material violates Federal Law.
Washburn University has adopted the following DMCA violation practice:
     1)  Documentation and Education of students about DMCA.
     2)  If a student is found responsible of a second DMCA violation, internet service will be discontinued.
Although it is a student's responsibility to be aware of all University and housing polices, the Dean of Students and designee will consider the first offense as an opportunity to educate Students on this specific policy. There is also potential that Students are not aware that they have installed software that is sharing copyrighted material, and therefore; education on file sharing could be necessary.
On a second offense, the Dean of Students or designee will conduct another formal hearing with the student about this continued misconduct. If found responsible, internet service will be discontinued and other sanctions could be imposed.
Students should be aware that there are many legal file sharing resources available on the web. For more information regarding legal file sharing resources please see this web site: 
https://www.educause.edu/focus-areas-and-initiatives/policy-and-security/educause-policy/dmca-faq
All residents and their guest are expected to comply with all University rules and regulations concerning conduct of students in the residence halls and at the University which are now in effect or which may be adopted by the University during the term of a student's residential contract.