Equal Opportunity
Washburn University is committed to providing an environment for individuals to pursue educational and employment opportunities free from discrimination and/or harassment.  The University prohibits discrimination on the basis of race, color, religion, age, national origin, ancestry, disability, sex, sexual orientation, gender identity, genetic information, veteran status, or marital or parental status.  Each unit within the University is charged with conducting its programs and activities in accordance with the University commitment to equal opportunity for all.
For more information, please refer to the University Policies, Regulations and Procedures Manual.
Non-Discrimination Policy, Title IX Policy & FAQ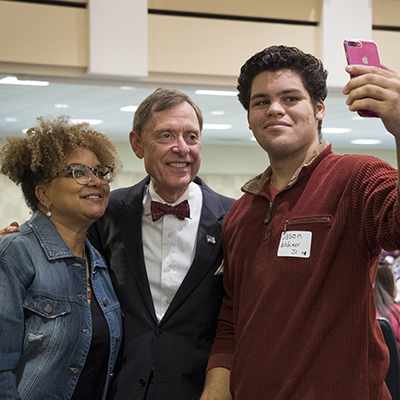 Non-Discrimination
Located on page 1 of the WUPRPM A. General Topics and Regulations pdf.
Title IX Policy
Title IX policy located on page 46 of the WUPRPM A. General Topics and Regulations.
FAQ for Title IX
Frequently asked questions related to Title IX.
Notice of Non-Discrimination
Washburn University prohibits discrimination on the basis of race, color, religion, age, national origin, ancestry, disability, sex, sexual orientation, gender identity, genetic information, veteran status, or marital or parental status. The following person has been designated to handle inquiries regarding the non-discrimination policies:
Michelle White-Godinet
Equal Opportunity Director/Title IX Coordinator
eodirector@washburn.edu.
785.670.1509
GET IN TOUCH
WITH the Office of Equal Opportunity
Location
Morgan Hall, Room 200K
1700 SW College Ave
Topeka, Kansas 66621