Mission Statement
"The Washburn University Cadet Program is committed to providing opportunities for Washburn students to experience the law enforcement profession, to help prepare students for law enforcement careers, and for students to acquire valuable life skills."
Directive
Cadets will coordinate with the Washburn University Police Department in a cooperative effort to prevent crime and provide service through education, enforcement, and community service on Washburn University's campus.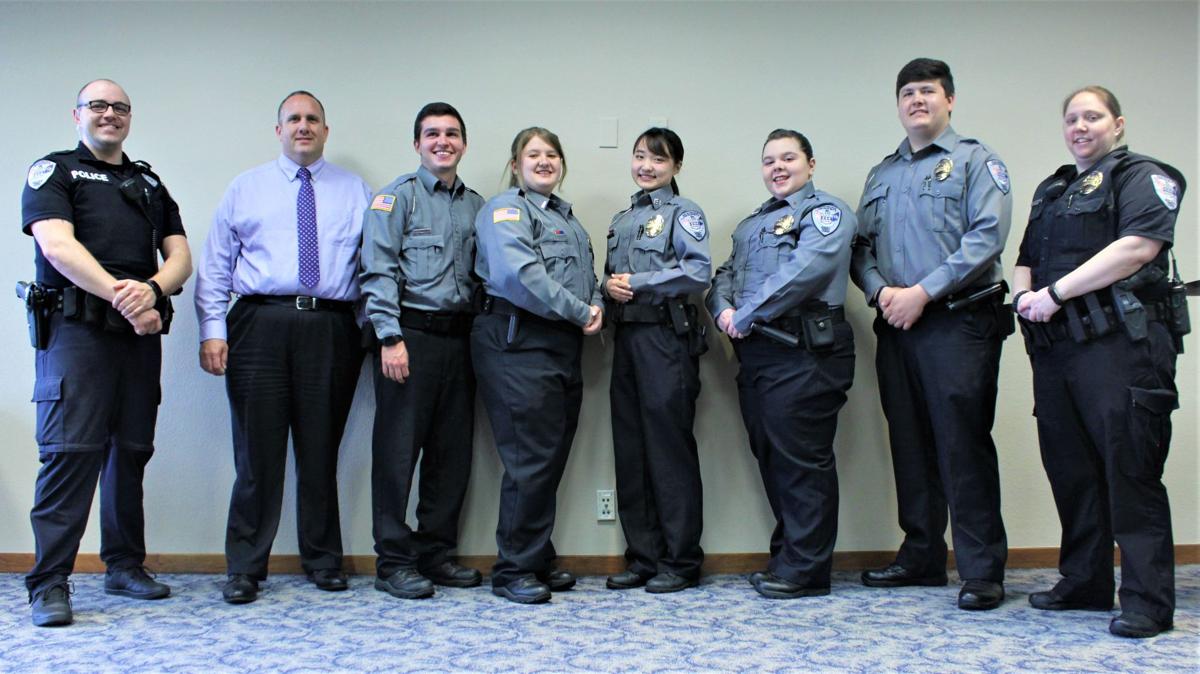 The WUPD Cadet program is an opportunity for Washburn students to have a law enforcement experience while still attending college.  The program is an excellent opportunity to observe what law enforcement officers do on a daily basis, especially for students with an interest in a law enforcement career. 
The cadets partner with WUPD officers and assist them with law enforcement activities during their shifts.  The cadets also patrol campus and perform limited enforcement activity.  Cadets patrol the campus on foot and on bicycles or ride along in WUPD vehicles.  Cadets are also responsible for traffic control and controlling access during sporting events.
The cadets are certified in the use of a baton and OC spray.  Once certified the cadets carry this equipment while on duty.  The cadets are given other training, to help them assist law enforcement officers, such as handcuffing, car stops, and radio procedures.  The cadets also participate in any training that is sponsored by the Washburn University Police Department.
Applications
The cadets are always recruiting new members. Anyone with a passion for criminal justice, who shares our positive morals and values, is welcome to apply.  Applications for the program are also located in the Washburn University Police Department and can be returned there as well.  All applications require a background check, an interview with a board of representatives, and a 2.5 cumulative GPA.  For any questions please contact University Police Sergeant Danielle Wolf by email or phone 785-670-3618.
GET IN TOUCH
WITH Washburn Police
Washburn Police
Morgan Hall, Room 135
1700 SW College Ave.
Topeka, KS 66621

Phone
Ph: 785.670.1153
Ext: 1153 (on campus)
WUPD is staffed 24 hours a day, 365 days a year.