What are Intramural Sports?
Intramural Sports are organized recreational sport leagues that allow students, faculty and staff to participate in team, dual and individual events and activities. These are free offerings to all members of the SRWC.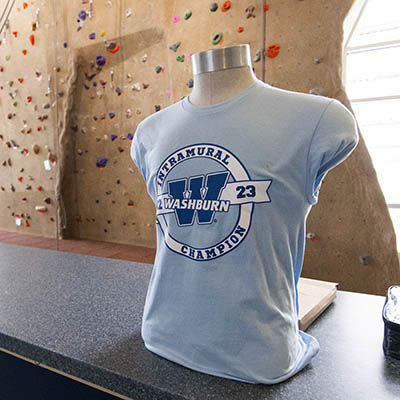 Program Format
We offer three different league formats.
Men's, Women's, or Corec. Each will run 3 weeks with a game weekly until a single elimination tournament. This setting is for all skill types and will be a enjoyable for the whole team. When the tournament starts, game times could vary from the original schedule.
We also offer Tournaments and small events that will occur a single time with the top finisher claiming victory! 
Create a team, join a league or tournament, and have a blast doing it with your friends!
New Esports and gaming club!
Whether you are a competitive gamer, casual, or novice, the Washburn University eSports and Gaming Club welcomes you! We even have space and opportunities for those not interested in video games. Play your favorite board or card game, or start a Dungeons & Dragons campaign!
GET IN TOUCH
WITH the SRWC