Did you know the Ichabod experience can begin in childhood?
If you are a parent looking for a fun, engaging, interesting and meaningful activity for your child, check out our variety of day and sleep-away summer camps. Camps are available for children and students through high school.
If you are a middle school or high school teacher looking for eye-opening experiences for your students, check out our opportunities during the school year.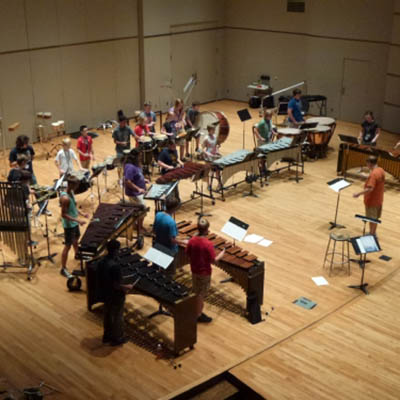 Summer camps
Art
Washburn University's Mulvane Art Museum offers a variety of classes for children and adults (age 4 and up) during the summer and throughout the year. Classes include painting, printmaking, ceramics, murals, masks, math and art, water color and more. Some of these opportunities may be perfect for you and your child to do together. Programs at the Mulvane Art Museum
Athletics
For specific details, visit the Washburn Athletic Camps Website.
Career exploration
Washburn Institute of Technology offers a summer experience for students entering grades 7 through 10. What better place to explore careers in construction, health care, human services, technology and transportation than at Washburn Tech? In the same environment as the students in our certificate and degree programs, your child will receive hands-on instruction in a variety of areas and will understand how classes at Washburn Tech taken in high school can help them graduate a step ahead of their peers. Cost is $75 per week and includes meals.
Music
Washburn University's Department of Music offers summer opportunities for students to practice and perform.
Northeast Kansas Total Percussion Camp

All percussionists entering 7th grade through university are welcome to participate in this five-day sleep away camp. Participants live on campus and can request a roommate they know. Ensembles, classes and specialized clinics and concerts are all part of the experience. Parents are invited on the final day of camp to join the students for a picnic dinner and concert featuring the various ensembles from the week. 

Coleman Hawkins Summer Jazz Camp

Jazz musicians in grades 7-12 are invited to participate in the Coleman Hawkins Summer Jazz Camp. The jazz camp will focus on improvisation, small group performance, jazz theory and many other related skills. In addition, the camp includes jazz history, faculty performances, jazz combos, student jam sessions, master classes, and artist lectures. Camp participants will have the option to stay on campus. 

Washburn Summer Keyboard Academy

Washburn Summer Keyboard Academy is a camp that focuses on the study and performance of piano and organ.

Students entering grades 7, 8, 9, 10, 11, 12, and college are eligible to participate.

Eligible students must have taken at least two (2) years of consecutive private lessons and must be able to read music.

Along with daily lessons on piano and/or organ, students will learn from keyboard workshops, join in recreational outdoor activities, take classes in literature and music theory, play in performance classes, have designated practice time, play in sight-reading get-togethers, enjoy socializing and game-time with other young musicians, listen to faculty performances, and perform a gala concert in epic White Concert Hall!
Science
For students going into 7th or 8th grade, the Washburn University Education Department offers a great opportunity to learn more about the practical application of science in transportation.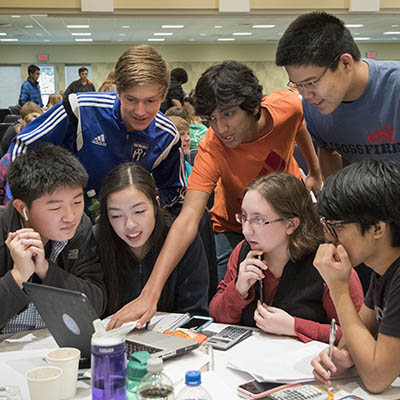 During the school year
History Day
Washburn hosts regional and state events for the National History Day competition. Learn more about how to compete in History Day from Kansas History Day online.
Math Day
On the first Tuesday of November each year, high school students from throughout northeast Kansas come to Washburn to compete in Math Day. The 40-question competitive examination for students, and collaboration time for their teachers, is a Washburn tradition dating back to 1969.
Women in Science Day
In early October each year, Washburn University science faculty and students organize Women in Science Day for seventh grade girls attending local middle schools.
Do you have small children?
The University Child Development Center, 1621 SW College Ave., is not directly connected to Washburn but receives some support from the University and considers serving Washburn students a priority. Contact the center at 785.232.0263 for more information.