Washburn MBA Program
Today's business world is highly competitive. Move ahead of the field by earning an MBA through Washburn University in only 12 months! Our program develops leaders with excellent business skills and expanded career opportunities. Our MBA courses are taught by professors with real-world business experience and professional connections within their field. The program is accredited by AACSB, a designation shared by only the top five percent of business schools worldwide. Attend classes either on campus or virtually – from anywhere. Choose between a part-time schedule or attend full-time and complete your degree in one year for, in most cases, less than $20,000. It's a short-term investment that pays a lifetime of benefits.
Career Forecast
 

Bright Outlook
.
Average Salary

 
$65,000
on campus
online
hybrid
Master of Business Administration
Washburn's MBA program is designed for the working professional and can be tailored to fit your needs. Students, who prefer a traditional experience, may attend classes on campus. Or, if virtual learning is a better option for you, join the live classroom through Zoom while remaining at home or anywhere else you choose. Students can pursue a fast-track option and complete the degree in just 12 months or move at a slower pace and attend part-time. Each course is scheduled one time a week from 5:30 until 8:15 p.m. It is up to you!
While delivery and schedule may differ for each student, the program's high quality remains the same. At graduation, 87 percent of Washburn MBA graduates have either secured a job or continued to higher-level education.
Quality of Program: Accreditation by AACSB, a distinction bestowed upon only the top 5% of business schools nationwide
Quality of Faculty: Highly-qualified, experienced faculty provide valuable tools to compete in a real-world business environment. Meet the faculty.
Quality of Connections: Students can interact in the classroom with other professionals from top companies in the area.
Quality of Students: In the last five years, Washburn MBA students have consistently scored at or above the 80th percentile on the national standardized Major Field Test for the MBA degree.
Quality You Can Afford: Most students can complete this degree for less than $20,000. Contact MBA Director Danny Funk to learn more about the value of a Washburn MBA.
ADMISSIONS INFORMATION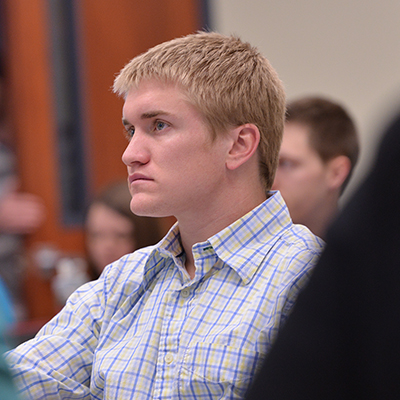 Early Admission: 3+2 Program
The Washburn MBA program offers qualified undergraduate Business students an early MBA program admission and completion option. 3+2 MBA students are permitted to take graduate-level MBA courses while completing the final undergraduate BBA requirements during their senior year.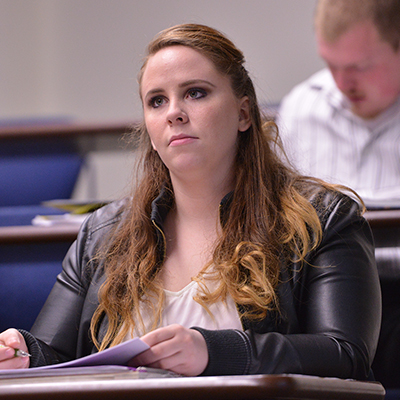 Apply Now
Complete an application and begin your journey toward earning an MBA from Washburn.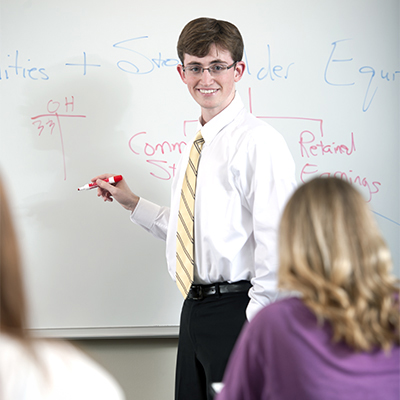 International Connections
With the International Business and Entrepreneurial Experience, the world is your classroom. The course offers a unique international offering that combines a hands-on business education with a multi-cultural study abroad experience.  Washburn students work in teams with students in Asia, South America and Europe to solve business problems for companies in the U.S. and overseas.
The Washburn MBA partners with the entrepreneurial MBA program at ASEBUSS University in Romania. This experience provides students with a unique learning opportunity as students from both universities collaborate on a project in the MBA Capstone course.
Get More Info
Complete an interest form to begin your journey toward this advanced degree.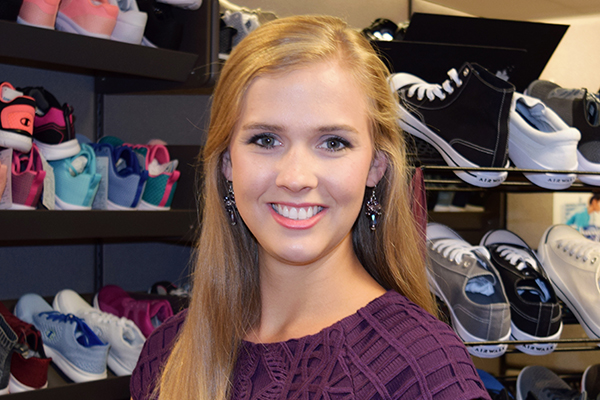 A Competitive Advantage
"Getting your MBA at Washburn really gives you a competitive advantage in the workplace. It provides you with additional skills and knowledge, which makes you more valuable to your company. Working while getting my MBA was absolutely the best thing I could have done; it provided such a rich experience to see how valuable and functional the material really was."
Autumn Birk, BBA '12, MBA '16
A Personal Connection
"I really appreciated the small class sizes and personal interaction with my Washburn professors. Those interactions really helped me polish my communication skills and understand more about how to communicate in a professional way."
Fred Palenske, MBA '85
A Real-World Education
"I appreciated taking what I learned in class and then seeing the real functionality for Capitol Federal. It makes it easier to do the work when it's relevant to what you're doing in your career. Washburn's MBA program is 100 percent applicable to the real world."
Kent Townsend, MBA '87
By the Numbers
CAREER FORECAST:
bright outlook
Employment opportunities for management professionals are expected to grow by 5% from 2019-2029, according to the U.S. Bureau of Labor Statistics. This rate is greater than the average for all occupations.
Student/Faculty Ratio
10:1
Nationwide Average
$109,760
(BLS: U.S. Mgt. Positions)
AACSB Accreditation
5%
(of all business schools)
Program Cost
Washburn offers a competitive tuition rate. In-state and out-of-state students from Colorado, Missouri, Nebraska, Oklahoma and Texas pay the same rate. Residents from other states pay the out-of-state tuition rate. Scholarships and financial aid are available to those who qualify.
How to Apply
Applications are reviewed on a rolling basis and applicants can expect an admissions decision to be made within ten business days. Requirements include a bachelor's degree, official transcripts and two letters of reference. For more information about the program, contact Danny Funk, MBA Director, at 785.670.2047 or 

mba@washburn.edu

.