Prerequisite Courses
The School of Nursing requires that prerequisite courses, marked with asterisks below, be completed with a grade of C or better.  Please be aware that some general education courses are prerequisites to other courses.  Specifically MA 112 Contemporary College Math or MA 116 College Algebra, require a grade of C or better in order to enroll in MA 140 Statistics or CH 121 General Chemistry.
Prerequisite Courses
Credit Hours
Humanities Electives
6
Humanities (Music, Art, or Theater)
3
Introduction to Psychology *
3
Social Science Electives
6
Biology with Lab *
4-5
Anatomy with Lab *
4
Physiology with Lab *
4
General Chemistry with Lab *
4-5
Microbiology with Lab *
4
Nutrition *
3
Statistics *
3
Unrestricted electives
2-6
 
University  Graduation Requirements
 
First Year Writing
3
Advanced College Writing
3
Washburn/College Experience           
3
College Algebra
3
COVID-19 Spring 2020 Update Regarding Prerequisite Courses
Please note that if you feel the need to change one of your prerequisite courses to A/Pass/Fail, we understand; you will just have to complete the course again for a letter grade in another semester.  How or if that changes your timeline for your application to the nursing program is different for each student.  Also please note for those enrolled in prerequisite courses at Washburn the deadline for changing to this option is no later than 5 p.m. on May 22, 2020 (after final grades are posted).  
If you decide to make changes to your Spring 2020 schedule please follow up with your advisor.
Get Started with your BSN today!

Get Started!
Take the next steps for starting  your BSN program!
If you're from Kansas, review the Transfer Guides for Community Colleges in Kansas
Request a complimentary Transcript Review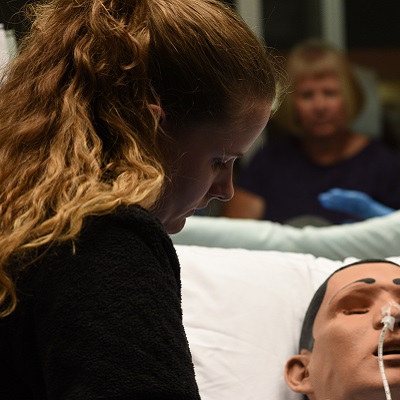 Transfer Guides for Community Colleges in Kansas
Check here to learn how your courses will transfer from most community colleges in Kansas.
Request Your Transcript Review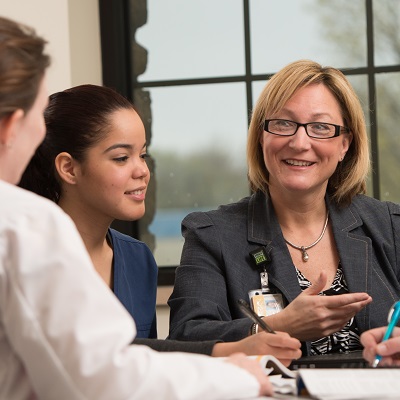 Request a Complimentary Transcript Review
Let us evaluate your transcript with a complimentary review! Send your unofficial transcripts via fax to 785-670-1113 - Attention: Louisa Schurig, or send them via email to
louisa.schurig@washburn.edu
.