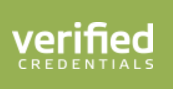 The School of Nursing has partnered with Verified Credentials, LLC to track student health clearance records and conduct pre-entrance background checks and drug screens.
Failure to submit any of the requested documentation by the designated due date will prevent a student from beginning the program. You may not participate in any clinical practicums without being compliant with all your health clearance requirements. Some clinical sites have more stringent requirements and students placed at those sites will be expected to meet such requirements which may include orientation attendance, evidence of OSHA Blood-Borne Pathogen or HIPAA training. Once a clinical site is identified, if there are additional requirements students will work with course coordinators to ensure compliance. 
Fees
You will be assessed a fee of upon signing up on the Verified Credentials, LLC website.
Pre-licensure - $144.40
RN-to-BSN - $87.79
CNL - $87.79
DNP - $87.79
Post-Graduate Certificate - PMHNP - $87.79
Completing Form

A program specific code is required to access the Verified Credentials website.  Your code will be sent to you via e-mail. Complete requirements for each program are listed below.  If you don't have your code, please call the SON at 785-670-1525.
Verified Credentials Student site: https://scholar.verifiedcredentials.com/washburn 
Student Health Insurance
Health insurance is part of health clearance requirements for the School of Nursing. Washburn University offers student health insurance coverage. For the current online enrollment form/policy information click here or call 1-800-520-9909.
Technical Support
Please note that your health records will be accessible to you at any time, even after you graduate. Any questions or concerns regarding uploading documents should be directed to Verified Credentials.
Website chat feature: http://www.verifiedcredentials.com
Client Services Representative
Jill Akre | Account Manager
Phone: 952-985-2348
Toll-free: 800-473-4394
E-mail: jakre@verifiedcredentials.com