Congratulations on your acceptance to Washburn!
The Office of International Programs (OIP) advises and supports over 175 international students from over 35 different countries, and these students play a very vital role on our campus. We're so glad that you've chosen WU, and are excited to welcome you to our campus!
Pre-Arrival Steps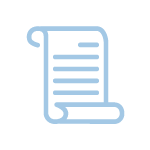 Visa Application
After you receive your acceptance documents from WU, you must apply for a
non-immigrant visa
(F-1 or J-1, depending on your acceptance documents) at your
nearest U.S. embassy or consulate
. You must also
pay the I-901 SEVIS fee
before your visa interview. Please wait to make your travel arrangements to the U.S. until your visa has been approved.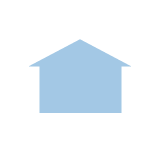 Housing
University policy requires new first-time, first-year students to live on-campus.
On-Campus Housing
Many students prefer to live on campus because the location is convenient, and furniture, Wi-Fi, cable and utilities are included in the price. You can read more about the WU residence halls and costs at the Office of Residential Living website.
Off-Campus Housing
Apartments and houses are available to rent. The price does not usually include furniture, Wi-Fi, cable or utilities. You can find options at websites such as ForRent.com or Apartments.com. The university's address is 1700 S.W. College Ave, Topeka, KS 66621.

Travel
You are allowed to enter the U.S.
up to 30 days before the start date
listed on your immigration document (Form I-20 or DS-2019). Our office will arrange free airport pick-up and transportation to campus for new students arriving at Kansas City International Airport (MCI) on specific dates before Orientation Week. If you can't arrive on one of these dates, two transportation options are 
5 Guys Transportation
 and
Cortez Transportation
. The cost (one-way) is approximately $150-$200.

Health Care
Because U.S. health care is expensive, health insurance is required for all WU international students. You can learn more about the cost and coverage of the current health insurance policy, under "Discover your benefits" and viewing the benefits summary flyer for international students. To keep student costs lower, this policy does not cover dental or vision care.
State of Kansas law requires students from some countries to complete tuberculosis (TB) testing. University policy requires these students to complete TB testing on-campus at Student Health Services after arriving at WU. Please do not complete the TB testing or chest x- ray in your home country because these results cannot be accepted.

Before you leave home
Because U.S. health care is expensive, you should get a complete health check, including vision and dental.
Bring a supply of all prescription medicine.
Bring an extra pair of glasses or contact lenses
Carry your original travel documents (passport and Form I-20/DS-2019) with you in a safe place, and keep a copy of these documents in a separate place, in case they are lost or stolen.
Please do NOT carry large amounts of cash (i.e. over $500). This is NOT safe. One recommendation is to get a bank draft or open a bank account after arriving in the US and transfer funds from your home country. The university offers several payment options through the Business Office.
Orientation Information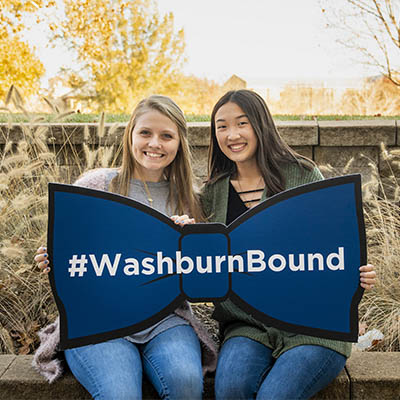 Online Pre-Arrival Orientation
To help you get ready for life in Topeka/at WU, you'll complete an online pre-arrival orientation through Desire2Learn (D2L), Washburn's online learning platform. You'll receive information by email about accessing the online orientation.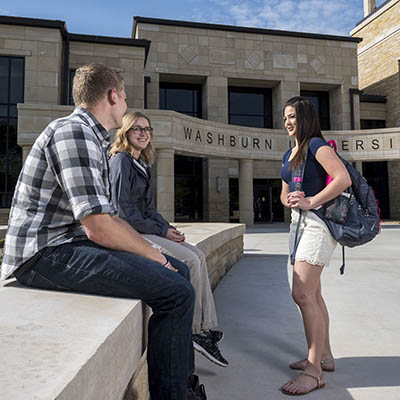 New Student Orientation Book
The New Student Orientation Book is another great resource for you and all the other new Washburn Ichabods!  Learn what an Ichabod is (check out page 3), the many support services available to you, and much, much more!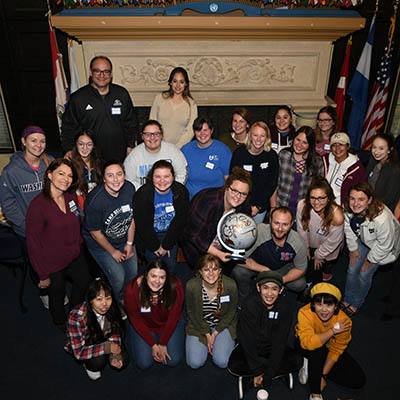 On-Campus Orientation
Before the semester begins, you'll participate in the on-campus orientation to help you adjust well to life at WU/in the US.
You'll learn about:
Important immigration rules and university policies, health and safety on campus/in Topeka, navigating the campus and getting around Topeka, WU student support services and connecting with other WU students.
GET IN TOUCH
WITH International Programs
Office of International Programs
1700 SW College Ave.
Topeka, KS 66621