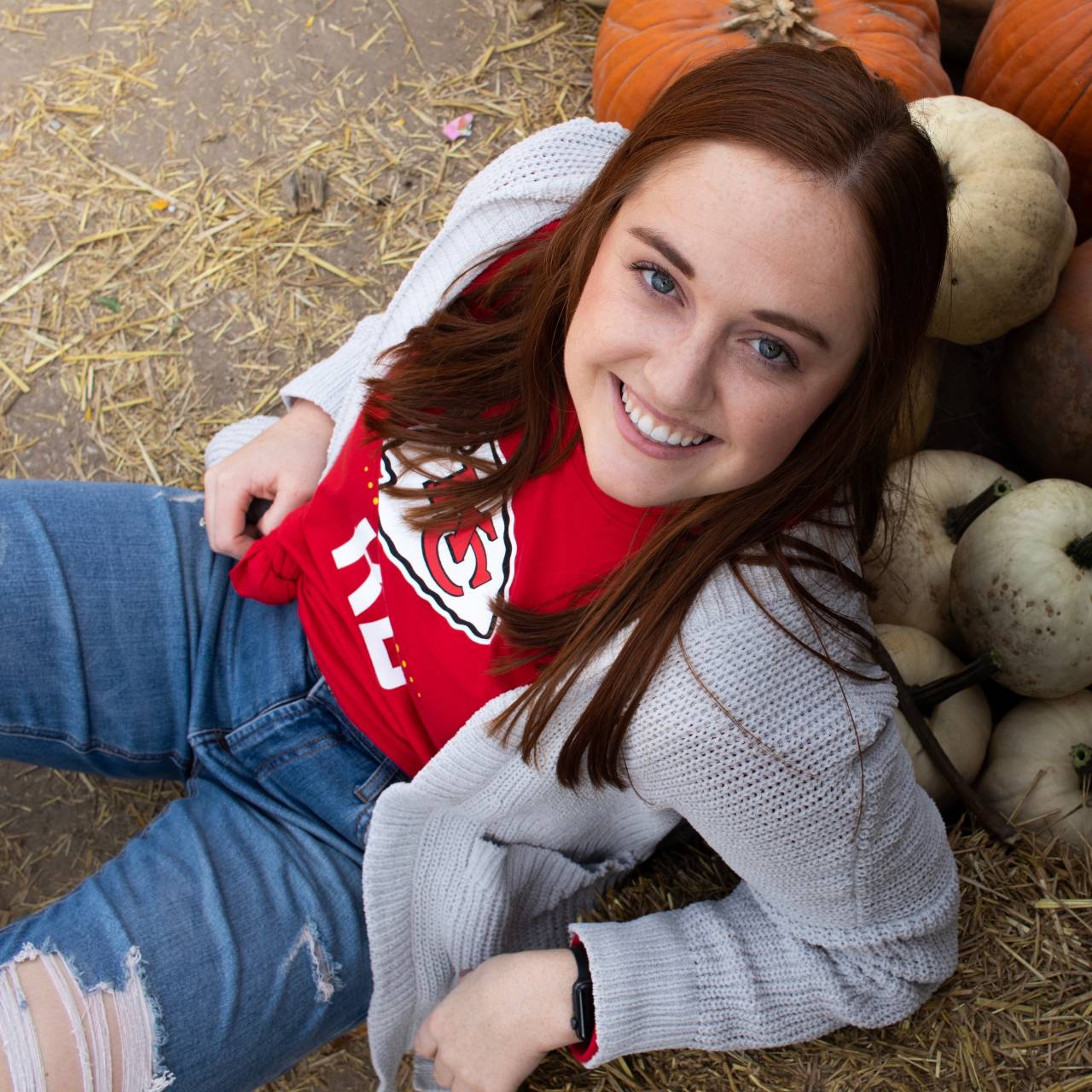 Kenna Hoffman, 1st Place
Senior, Nursing, CAMP and Costa Rica Experience 2020
"Pura Vida in Costa Rica"
The beginning of this year I had the opportunity to travel out of the United States for the first time in my life. I traveled to San Jose, Costa Rica with other students and faculty from Washburn's nursing program. Together, we spent 8 days out of the country setting up clinics and helping with construction for the less fortunate population of Costa Rica.
The first night of our work week we drove to Infiernillos, an impoverished town outside of San Jose, where children and their families were lined up along the side of a road in hopes to get food. A local church donated food and helped us pass out bowls of vegetables, rice, and bread. The families' response to our help left me speechless and brought me to tears. They sat quietly along the fence and were patient until they received a bowl. A "thank you" has never meant so much to me than when it came from these barefoot children.
During my time here, I got a glimpse of what it was like to live in the impoverished areas of San Jose. We visited Casa Luz, a home for pregnant mothers who experienced sexual abuse to live in a safe area with their children, acquire an education, and stop the cycle of familial sexual assault. At this location we poured concrete, cleaned and painted steel posts, as well as played soccer with the mothers and their children. It was humbling to be able to help these mothers who were treated so poorly and see the smiles we brought to their faces.
Throughout the four days we spent health screening, we saw and treated over 800 patients. It was truly amazing to see great numbers of people lined up outside of our door to receive medical assistance. My favorite day was attending a school and daycare to do health screening for all of the students. The students shared their life stories and loved having us. At the end of the clinic the children were outside playing, and we had a chance to join in with them. All of the children showed their appreciation by their enormous smiles they shared with us!
At the beginning of this trip, the instructors said it would be a transformational experience. However, I did not believe them until now. This trip did not only transform me as a nursing student, but also as a person. I see everything so much differently now. These families are living impoverished and have to wait hours to days for healthcare. I realized how much it meant for me to be there and how fortunate I am to not struggle with healthcare at home. I have a new sense of appreciation for these individuals and am already counting the days to when I can go back next year to see these children again!