Providing education, experience, and empowerment to develop leadership.
The Washburn University Leadership Institute strives to produce the ideal Washburn Leadership Experience. This approach provides the education, experience and empowerment for all students to understand, practice and refine their leadership talents and skills.
Our Story
Leaders are people who move through their lives with intention. People who seek to make a change. People who want to make a difference - in fact must make a difference. People who believe good judgment comes from experience and experience comes from poor judgment. They are the people who live with a restless agitation as they seek to understand their abilities and affect change. They are the people who understand their integral web and the power of each connection. And they are the people who know they are the change they seek.
These people are the students and alumni of the Washburn Leadership Institute.
Our Mission
To further develop students into ethical and intentional leaders who value diversity and are prepared to immediately exercise effective leadership in today's changing society by cultivating the study of leadership and facilitating transformational learning experiences designed to challenge, motivate, and inspire.
Our Vision
To establish an innovative platform for leadership education that is recognized as a pioneering model for leadership development.
Scholarships
The Washburn University Leadership Institute has committed to creating a structured learning environment that fosters and encourages student leadership development. Incoming, direct from high school or transfer, and current students who have demonstrated leadership initiative, academic excellence and participation in extra-curricular activities during high school or college may be eligible for leadership scholarships. These scholarships are awarded to students pursuing the Leadership Studies Minor or Certificate and are renewable up to four years if all requirements are met. If you are interested in a leadership scholarship, application materials are made available in September for the following fall.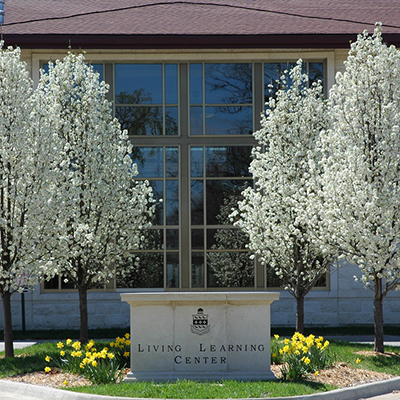 Leadership Learning Community
The Leadership Learning Community presents students at Washburn University the opportunity to explore leadership development and concepts both in and outside of the classroom. Students in the Learning Community will live with peers who share an interest in leadership development. Students living in the community will be offered exclusive leadership opportunities to engage with campus and community members, attend outside programs and events related to leadership, and will be mentored by a Leadership Institute student who will serve as the Learning Community Resident Assistant. All students in the Community will be enrolled in the same section of LEl00: Exploring Concepts of Leadership.
Academic Programs
Students have the opportunity to develop leadership through a variety of academic programs at the undergraduate level by taking courses for General Education credit, earning a Leadership Studies Minor or Certificate, or by earning the Leadership Washburn Transformational Experience (WTE). Students seeking opportunities at the graduate level should consider a Master of Arts in Communication and Leadership. Learn more about these opportunities below!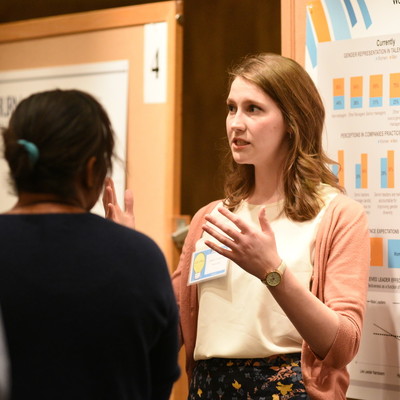 Minor/Certificate
The Leadership Studies Minor and Certificate programs require 12 credit hours of Leadership core curriculum, including three multidisciplinary leadership courses (plus two additional electives for students earning the Minor).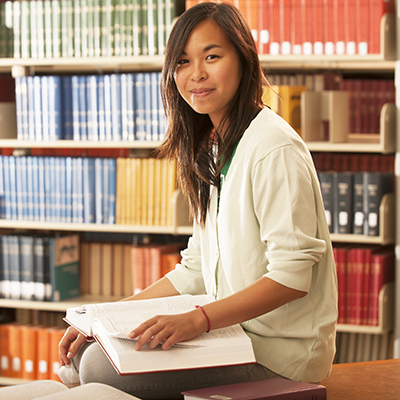 Leadership WTE
To obtain a Leadership WTE, students must complete a 3-credit leadership course plus a change project under the supervision of a faculty mentor. Earn an extra credential on your final transcript and special recognition at graduation.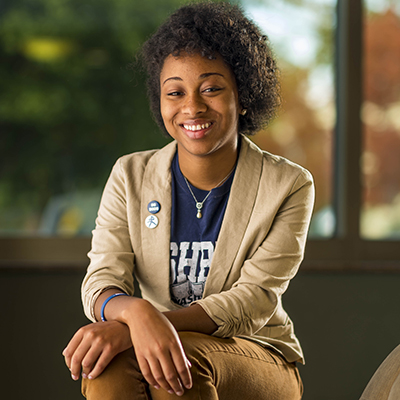 MA in Comm. and Leadership
This 30 graduate credit hour, interdisciplinary program is designed for working professionals. Experience a dynamic online learning-environment grounded in the more than 150 year history and tradition of excellence at Washburn University.
Co-Curricular Programs
Are you interested in honing your leadership skills outside of the classroom? Participate in the Leadership Institute's many co-curricular leadership experiences to put your leadership knowledge into practice. Apply to be a member of our Student Leadership Council or volunteer on a project team. Travel to a leadership conference or help us facilitate our signature event, the Leadership Challenge Event™. We have opportunities for EVERYONE.
GET IN TOUCH
WITH the Leadership Institute
Mailing Address
1700 SW College Avenue
Benton Hall, room 408
Topeka, KS 66621