Why study Communication and Leadership at Washburn?
The Master of Arts in Communication and Leadership helps you become a collaborative and innovative leader who demonstrates effective communication skills, self-awareness and strategic thinking. This online, flexible program is designed for professionals interested in a graduate degree for career advancement. Leadership, teamwork, communication skills, and problem-solving abilities are the attributes most desired by employers, and this curriculum addresses them all.

Career Forecast

 

Bright Outlook

.

8-week courses

 

Full-time students can finish in 2 years.

online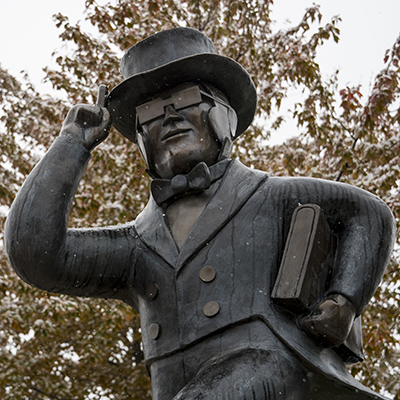 Financial aid
Financial aid is available for graduate students.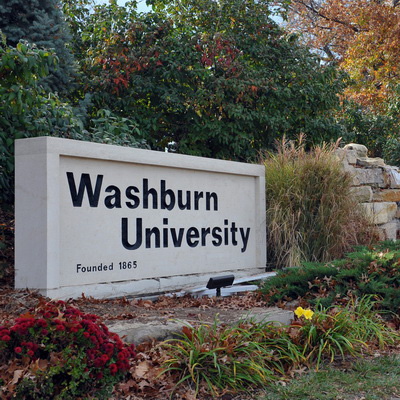 Tuition
All courses in this program are offered at the Graduate Distance Education rate.
1
Any undergraduate degree

All undergraduate degrees are welcome in this program.

This is a 30-credit degree program. All courses are offered online in eight-week terms. Two eight-week online courses are offered each semester in a rotation that provides convenience and flexibility for the working graduate student and allows the program to be completed in as little as two years.
The courses:
CN 601 Intro to Graduate Study in Communication Studies (3)
LE 601 Self and Systems Leadership (3)
LE 620 Leadership and Resource Stewardship (3)
LE 630 Organizational Improvement and Innovation (3)
CN 630 Communication in Conflict and Negotiation (3)
LE 640 Public Policy and Global Leadership (3)
CN 642 Team Communication in Organizations (3)
CN 645: Community Dialogue & Deliberation (3)
CN 650 Persuasion (3)
CN 698 or LE 698 Capstone (3)
A full-time student can finish the program in two years by following the schedule below: 
1st year 
Fall:  CN 601, LE 601 
Spring: CN 680, LE 630 
Summer: CN 650 
2nd year 
Fall: CN 630, LE 620 
Spring: CN 642, LE 640 
Summer: CN/LE 698 

This degree can be combined with experience in any career field to prepare you for advancement.
GET IN TOUCH
WITH Department of Communication Studies
Communication Studies Department
Morgan Hall, Room 206
1700 SW College Ave
Topeka, KS 66621