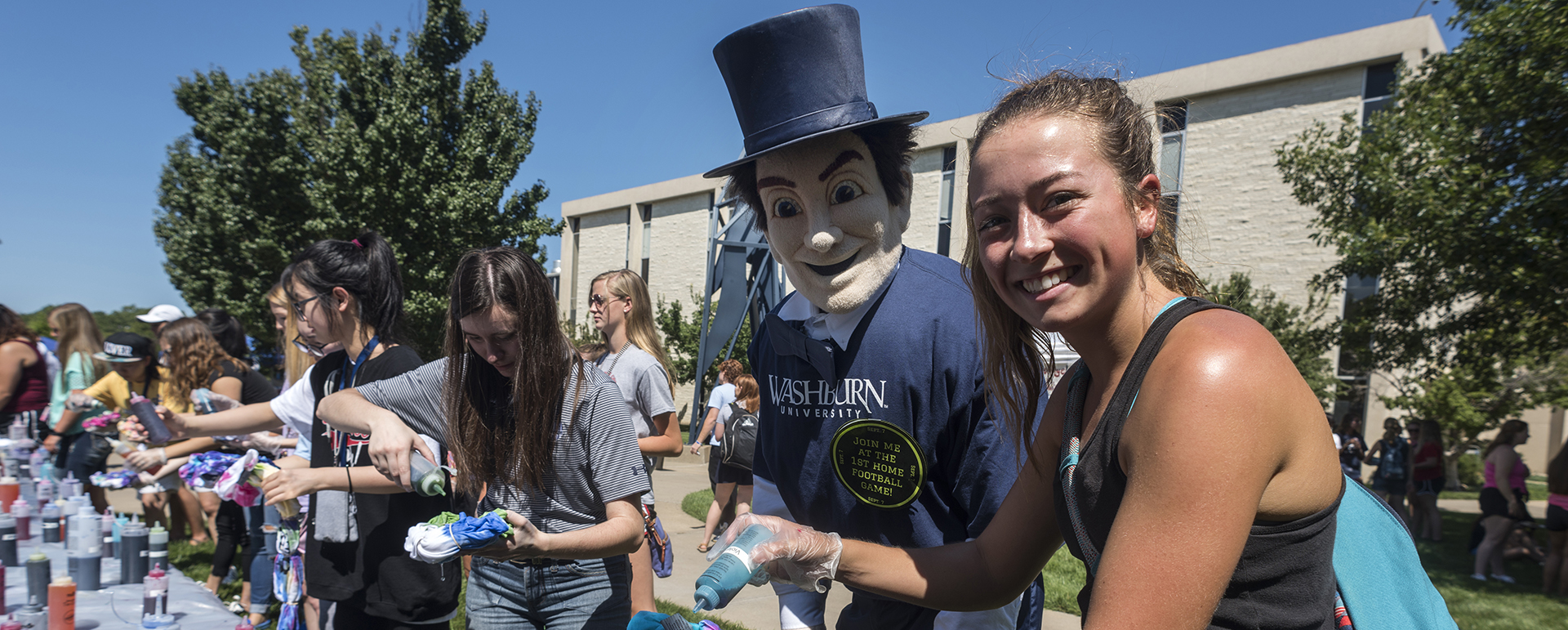 Welcome Week for Fall 2022 will start on Thursday, August 18, 2022
Welcome Week is a chance for every student to start their college experience or new school year with fun! As a new or returning student, we hope you find a club or organization that interests you, explore student services, and find your place in the Washburn community. Our events are coordinated to help students discover everything Washburn has to offer.
If you have any questions about Welcome Week, please contact us at orientation@washburn.edu.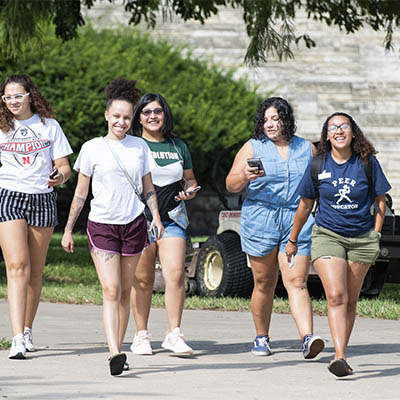 Weeks of Welcome Volunteers
We are looking for new and returning Washburn students to volunteer in-person during the Weeks of Welcome from August 19 - October 30. Deadline to apply is Friday, August 6th.
Benefits
Free Washburn t-shirt & swag
VIP access to Weeks of Welcome events
For students volunteering for four or more events, you'll receive a letter of recommendation for future internships & jobs
Requirements
Attend training on Tuesday, August 17 from 4:00-6:00 pm (in-person or virtual)
Volunteer and participate in a minimum of one in-person event from August-October
Excitement to meet new people on-campus
Connect
Follow #Welcome2WU of your favorite social media platforms for the latest on Welcome Week events, new student information and connecting with resources on campus.
Health and Safety
The health and safety of the Washburn campus community remains a priority. We continues to monitor the evolving COVID-19 pandemic and will make adjustments to our policies as needed.