There are lots of ways to get involved with Bods Feeding Bods such as donating or volunteering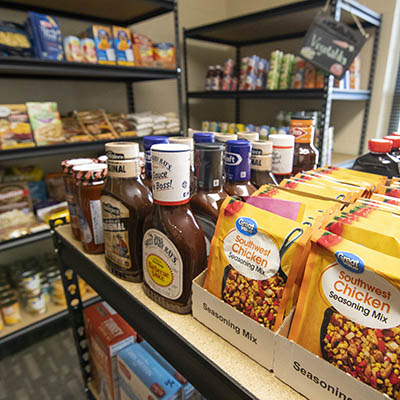 Donate
Bods Feeding Bods is always looking for donations of food items, commodity items, and financial donations!  
How do food and commodity donations work?  
If you have a non-perishable donation of a food or commodity item, you can leave items in the donation bins outside of the pantry or bring it to the pantry during opening hours. 
If your items are perishable (fresh produce, frozen item, etc.) please bring items to the pantry during opening hours or contact us at bodsfeedingbods@washburn.edu to arrange a time to meet us for drop-off.
What items are you looking for? 
We stock a variety of food (Fresh, frozen, canned, etc.) and commodity items such as hygiene products and kitchen items.  
List of items we are currently running low on
Can I make a financial donation? 
Yes! Financial donations can be made online via the Washburn University Alumni Association's Bods Feeding Bods support page.
Want to make a financial donation in a different way? Reach out to us at bodsfeedingbods@washburn.edu.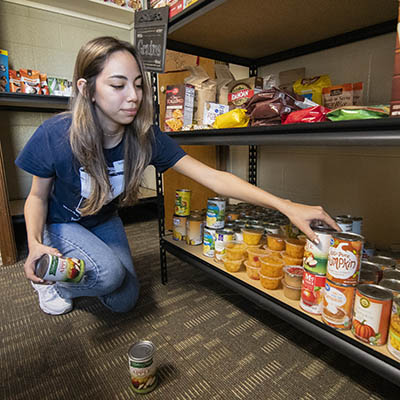 Volunteer
We are always looking for new pantry volunteers or to partner with organizations who want to host a donation drive. Volunteers can either stop into the pantry during open hours or email us at bodsfeedingbods@washburn.edu for more information.
GET IN TOUCH
WITH Bods Feeding Bods
Bods Feeding Bods
Room 101, Kuehne Hall
Topeka, KS 66621
Hours: 1 to 5 p.m., Mon - Sat when classes are in session