Out of Meal Swipes? The BFB Swipe Program may help!
Bods Feeding Bods (BFB) purchased $10,000 worth of dining "swipes" for students who run out or otherwise need additional swipes from Chartwells in Spring 2023 using funds from a COVID-19 relief grant.
Who can use this program?
Any currently enrolled Washburn University undergraduate or graduate student who has no swipes remaining on their iCard can use the program. Swipes are given on a first come, first served basis until we are out of swipes.
How many free swipes will I receive? How often can I ask for more?
Eligible students can receive 20 free swipes every 30 days until we are out of free swipes.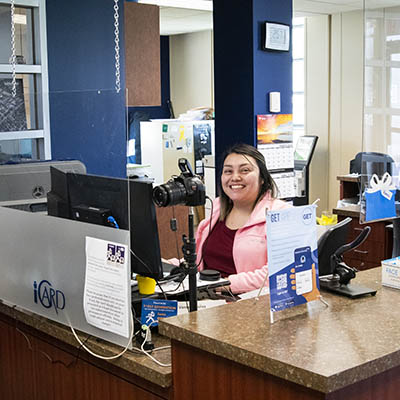 Where can I get the free swipes?
Bring your WUID to the iCard office in the Memorial Union and ask to participate in the program. Staff will ensure you're eligible and add swipes. 
Where can I use the free swipes? How do I use them?
Swipes can only be used in Lincoln Dining in Lincoln Hall. Once on your card, the "free swipes" work like any other kind of meal plan swipe; no one at Lincoln Dining will know you are using the BFB Free Swipe program.
When can I use the free swipes? Do they expire?
Swipes can be used any time Lincoln Dining is open including breakfast, lunch, and dinner. All swipes must be used by the last day of school in May 2023; at that time, any remaining swipes on your iCard will return to zero.
GET IN TOUCH
WITH Bods Feeding Bods
Bods Feeding Bods
Room 101, Kuehne Hall
Topeka, KS 66621
Hours: 1 to 5 p.m., Mon - Sat when classes are in session