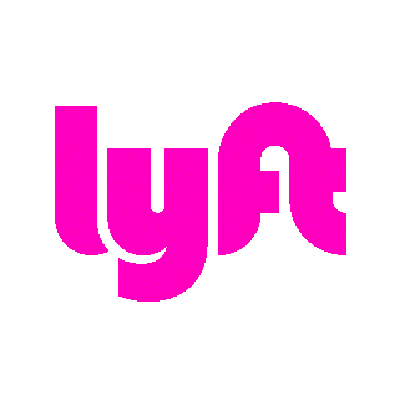 Washburn Ride Smart with Lyft
The Washburn Student Government Association (WSGA) has partnered with Lyft to provide the Washburn Ride Smart program (formerly known as Safe Ride). Washburn Ride Smart offers students 4 discounted Lyft rides per month (up to $8 off per ride) within the Topeka city limits and a few additional areas that fall right outside of them. This program launched on December 14, 2021 and is available to students at Washburn University (does not include Washburn University School of Law or Washburn Tech). To sign up for Washburn Ride Smart, students will need to opt-in to the program via the email invitation from Lyft. Once opted-in, the free rides will become available for use in the student's Lyft app and will automatically apply to qualifying rides.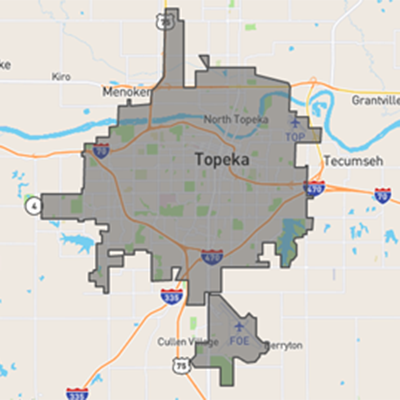 Program Details:
4 free rides per month up to $8 each (students cover remaining costs above $8 on each ride)

No time or day restrictions
Rides must start and end in the coverage area (see below)
Valid on all ride types
Note: Washburn Ride Smart will be available as long as funding permits, and it is subject to change, being temporarily placed on pause, and/or ending early. You will be notified about any changes in the program should they arise.
How to sign up:
On December 14, 2021, all currently eligible students were sent an invitation from Lyft to their Washburn email account. Open this email, press the "Activate Lyft Pass" button, and follow the steps provided to sign up for the Washburn Ride Smart program. Your free/discounted rides will then automatically be applied to your account on the Lyft app.
Do you not already have a Lyft account? Download the Lyft app and create an account to get started.
Tips for Riding Smart with Lyft:
Ask the driver to say who they are picking up.
Verify your ride by making sure the license plate number, driver information, and car make and model match what you see in the app.
Share your location and route with a friend or loved one from within the Lyft app so they can follow your ride in real time.
Follow the Lyft vehicle on GPS via the app.
If you feel unsafe, leave the area and contact law enforcement.
Lyft's Health Safety Program:
In response to COVID-19, Lyft launched a Health Safety Program, which includes:
Personal health certification for drivers and riders
Required face masks for drivers and riders
Health safety education for drivers
Available distribution of cleaning supplies to drivers
Additional Program Information:
If you do not have a smartphone, rides can be booked through a web browser on a computer or through a smart device. Learn how on the Lyft website.
If you request a ride that does not meet the qualifications, you will not see the discount on your confirmation screen and you will pay out of pocket.
If your ride cost exceeds the $8 discount, you will cover the remainder of the cost out of pocket.
Prices may be impacted by distance, traffic, time of day, special events, and prime time surcharges.
The program discount is automatically re-applied on the first day of each month. The last day of each month will always show as an expiration date but will not affect your ability to receive free/discounted rides, so long as you have not already used your 4 rides for that current month.
Washburn Student Government Association will not pay any ride cancellation fees. See Lyft's cancellation terms on the Lyft website.