What is HIT?
Hospitals and healthcare organizations depend on accurate medical records for quality patient care, health statistics, reimbursement and protection of medical-legal matters. Health information professionals create and maintain those records, utilizing their knowledge and skill to form a link between clinicians, administrators and IT staff. If you are detail-oriented, organized, and have good communication and computer skills, this career path might be for you! Washburn University offers either an associate degree in HIT or a certificate program in medical coding. Both are flexible, convenient and built for your busy lifestyle. Get down to business in the field of healthcare and begin at Washburn.
Career Forecast
 

Bright Outlook
.
Employment Rate

 
100%
hybrid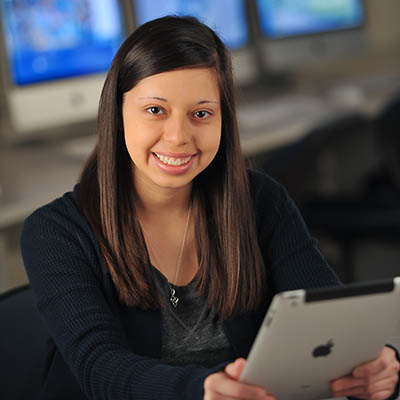 Choosing Washburn for HIT
Washburn University offers two options in Health Information Technology. Applicants must have access to the Internet and basic computer skills. You may pursue an Associate of Science (AS) degree in Health Information Technology. Our curriculum combines science, business, law, information technology and management. We focus on the technical side of managing health information, working with software and hardware used to collect and store patient data. After completing this 73-credit hour program, you will be prepared to take the AHIMA Registered Health Information Technician (RHIT) Exam.
Another option is a 32-credit hour Certificate in Health Information Coding. This curriculum includes medical terminology, human anatomy and physiology, medical coding and reimbursement courses. Upon completion, you will be prepared to take the AHIMA Certified Coding Associate (CCA) Exam and work as a medical coder. All certificate coursework may be applied to the AS degree.
Among the benefits at Washburn:
smaller class sizes, limited to 20 students, result in close interaction with faculty

both options include online courses, allowing you to learn at your convenience and from the comfort of your own home
enroll full-time or take as few as three credit-hours per semester
hands-on experience in your final semester through professional practice experience (PPE) consisting of a project-based internship in an approved setting under a mentor's direction
a good fit for students who live locally, in the region or out-of-state
our HIT student satisfaction rate is 100%; completion rate is 100%; and our employment rate is 100%
Bachelor's Degree
Students can continue their education after earning the associate degree to earn the Bachelor of Health Science degree in Health Services Administration.
A Closer Look
Our program is taught by experienced faculty, including full-time instructors and professors with a minimum of 25 years of experience in the health information field.
Michelle Shipley, Program Director
785.670.2174, michelle.shipley@washburn.edu
Stacie Hawkins, Clinical Coordinator
785.670.2218, stacie.hawkins@washburn.edu

The Health Information Management accreditor of Washburn University is the Commission on Accreditation for Health Informatics and Information Management Education (CAHIIM). The College's accreditation for the ASSOCIATE degree in HEALTH INFORMATION MANAGEMENT has been reaffirmed through 2028-2029. All inquiries about the program's accreditation status should be directed by mail to CAHIIM, 200 East Randolph Street, Suite 5100, Chicago, IL, 60601; by phone at (312) 235-3255; or by email at info@cahiim.org.
HIT Associate of Science Degree
Earn a 73-credit hour Associate of Science degree in Health Information Technology at Washburn University. Upon completion, you may apply to take the AHIMA Registered Health Information Technician (RHIT) Exam.
HIT Certificate
Earn a 32-credit hour Certificate in Health Information Coding at Washburn University. Upon completion of this program, you may apply to take the AHIMA Certified Coding Associate (CCA) Exam. All certificate coursework may be applied to the HIT AS.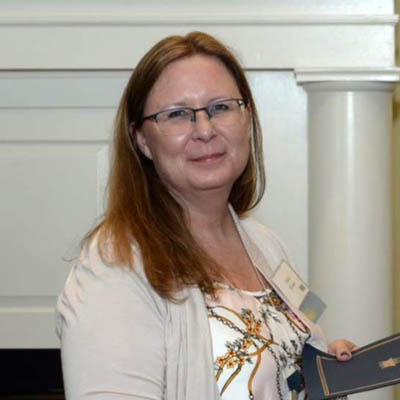 Meet Graduate Linda Thomas
"I chose Washburn initially for location, but very early on I knew that Washburn was home. I can't imagine completing my degree anywhere else. I will be forever honored to call myself an Ichabod.
Online classes offered incredible flexibility. Being able to view lectures, notes and resources at any time made it possible to be a full-time college student, full-time employee and single parent. Online classes require self-motivation, but the weekly assignments and required participation helps students complete the coursework in manageable sections.
Washburn prepared me for my career in ways that go far beyond academics and degrees. The support I received from those in the Allied Health Department helped me gain confidence and understand my worth. Knowing that my professors were always available for direction and to share their experiences in the health information field gave me courage and determination to pursue and pass two certification exams before finishing my BHS.
The connections I made at Washburn put me in a position to get my dream job immediately after graduation."
Linda Thomas
HIT Certificate, Spring 2019
HIT AS, Spring 2019
BHS in Health Services Administration, Fall 2019
HIT By the Numbers
CAREER FORECAST:
bright outlook
Employment of health information technicians is projected to grow eight percent by 2029, much faster than the average for all occupations. An aging population will require more medical services, and health information technicians will be needed to organize and manage the older generations' health information data. (source: U.S. BLS)
Program Cost
Courses in these programs are offered at the traditional undergraduate rate. Competitive scholarships are available from the School of Applied Studies (SAS), but you must be admitted to the HIT program and plan to attend Washburn the full academic year. Other scholarship opportunities are available through Washburn University.
Apply Now
Selection of students for both the AS and certificate programs is based upon timely and accurate completion of the program application, letter of intent, letters of recommendation, grades, past work experience and previous relevant college courses completed. To apply for the program, you first must be accepted to Washburn University. Applications for the HIT program are due no later than Feb. 1.
GET IN TOUCH
WITH Allied Health
Allied Health
Benton Hall, Room 107
1700 SW College Ave.
Topeka, KS 66621