Everyone is Welcome at Washburn Theatre
Theatre tells the story of what it means to be human. We crave a better understanding of ourselves and our world, seeking what it means to be human today, in the past, and what our future might look like. Theatre is a way to process the human experience, to give value to our day to day lives, to make visible what has been unseen. In modern theatre, the experiences of the person next door are just as noteworthy, valuable, and visible as the stories of kings and queens or others with power from historical western theatre forms. Washburn University Theatre is committed to sharing these stories.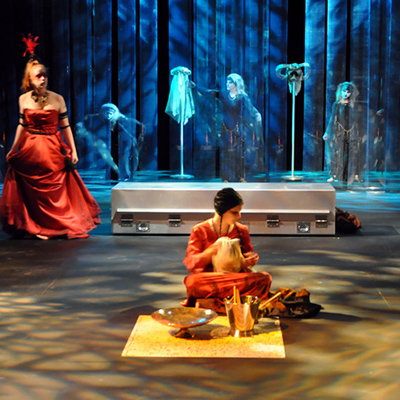 BA in Theatre
Washburn's BA in Theatre is a general theatre degree that will prepare you as an actor, director, or production specialist.
BA in Musical Theatre
Washburn offers a BA degree in Musical Theatre as a collaboration between the Department of Theatre and the Department of Music. This degree is for those who want to specialize in musical theatre performance.
Student Orgs and Opportunities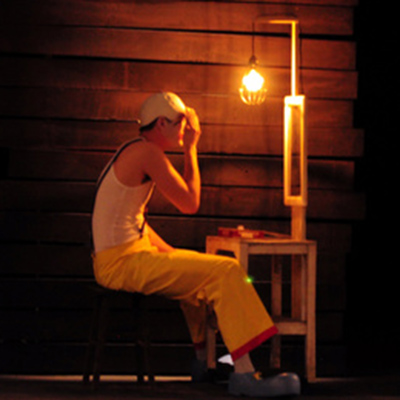 Washburn Players

Local Theatre

WTE

Apeiron
Current Production
Xanadu
Location: Neese-Gray Theatre
November 10, 11, 16, 17 and 18: 7:30 p.m.
November 19: 2 p.m.
Book by Douglas Carter Beane, Music and lyrics by Jeff Lynne and John Farrar
Based on the Universal Pictures Film
Screenplay by Richard Danus and Marc Rubel
Based on the film, the muse Clio lands in the 1980s to help inspire Sonny to achieve his dreams of creating a colossol intersection of the arts, a roller disco! A musical journey of magic, love and inspiration on rollerskates ensues.
GET IN TOUCH
WITH Washburn Theatre
Washburn University Theatre
Garvey, Room 133
1700 SW College Ave.
Topeka, KS 66621