Bachelor of Science in Nursing (BSN)
Nurses make a difference in people's lives. They help people through difficult circumstances and often when they're at their most vulnerable. When you study nursing at Washburn you'll have the opportunity to prepare for real world nursing through hands-on learning in labs, simulation and clinical experiences.
Whether you're interested in obstetrics, pediatrics, community, emergency department, primary care you'll learn the skills to enhance the experience of care.
Career Forecast
 

Bright Outlook
.
Average Salary

 
$55,640
on campus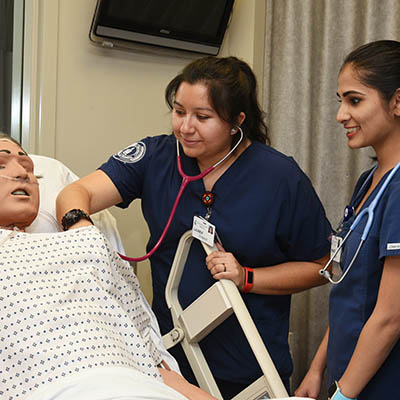 Why study nursing at Washburn?
In this program, you'll learn like you never have before through our Regional Simulation Center that uses the newest innovative technology. Participate in the delivery of a baby, the intensity of the Emergency Department or the complex care of the Intensive Care unit with the use of our high-tech mannequins.
You'll also be able to work with professors one-on-one who are invested your success and will give you the personalized attention that will prepare you to meet the healthcare challenges of the future.
Upon graduation you'll be eligible to sit for the National Licensing Examination (NCLEX) to be licensed as a registered nurse.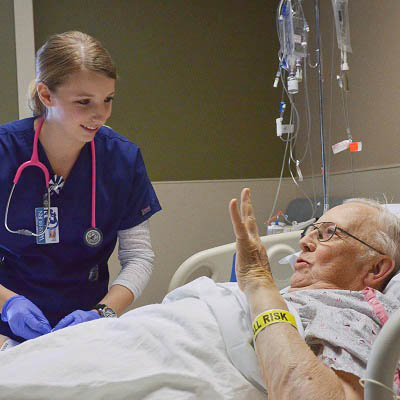 Admissions Scholarships
Washburn University offers generous scholarships based on your interests, career aspirations, community service and academic success.
Nursing department scholarships
The School of Nursing offers scholarships based on your academic achievements and financial need. Applications are accepted in the fall and spring semesters.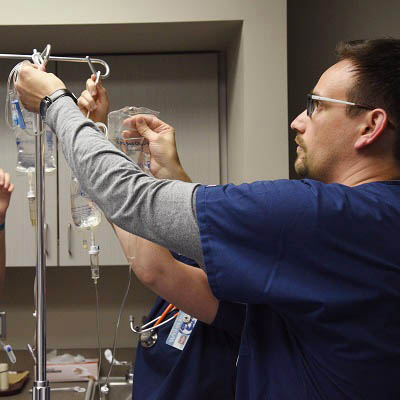 Tuition and fees
Depending on the courses you select, you'll be taking either traditional undergraduate and/or undergraduate distance courses, and School of Nursing courses once you're accepted to the program.
Financial aid
Washburn University offers generous undergraduate financial aid, including scholarships and grants.
Tuition waiver programs
If you don't currently live in Kansas, learn about our Tuition Waiver programs that may qualify you for in-state tuition.
Course plan and transfer guide
The Bachelor of Science in Nursing degree can be completed in four years - two years of general education courses and prerequisites, and two years of full time nursing coursework. A minor is not required and should be completed prior to starting nursing school.

If you have specific questions about how courses may transfer to Washburn, you are encouraged to request a complementary transcript review by emailing Louisa Schurig.
Applying to the Nursing Program
Once you've completed the 30 hours of prerequisite coursework with at least a 2.7 GPA, you'll be eligible to apply to the Washburn School of Nursing program. The application includes a projection sheet, written interview and two letters of reference.
Jobs & Outlook
CAREER FORECAST:
bright outlook
Areas of nursing you'll experience:
Obstetrics
Pediatrics
Emergency Department
Community
Primary Care
Important qualities:
High interest in science
Attention to detail
Care for others
Desire to help your community
Enjoy working with technology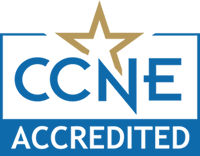 The baccalaureate degree program in nursing, master's degree program in nursing, Doctor of Nursing Practice program and post-graduate APRN certificate program at Washburn University are accredited by the Commission on Collegiate Nursing Education.
GET IN TOUCH
WITH School of Nursing
School of Nursing
Petro Allied Health Center
1700 SW College Ave.
Topeka, KS 66621-1117

Phone & Fax
Ph: 785.670.1525
Fax: 785.670.1032