About the SRWC
The 37,000 square foot Student Recreation and Wellness Center contains a gymnasium, fitness loft, indoor track, meeting room, rock climbing wall, wellness suite, and a multi-purpose room.
Facilities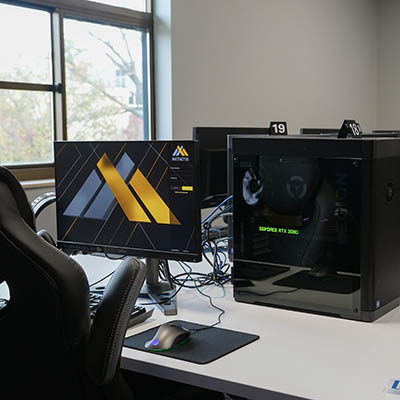 Esports & Gaming Lounge
Located on the 2nd floor of the Living Learning Center (LLC), the new facility features 24 computers and tables, as well as a dozen of the most popular video games on the market.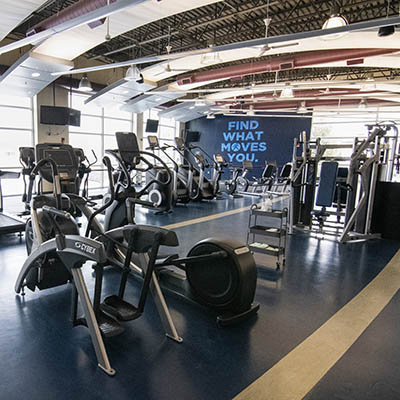 Fitness Loft
Located on the second floor of the SRWC, the Fitness Loft contains a well-rounded complement of cardiovascular and resistance training equipment.  The Fitness Loft is designed to meet the needs of the inexperienced to the advanced exerciser, as well as people with special needs.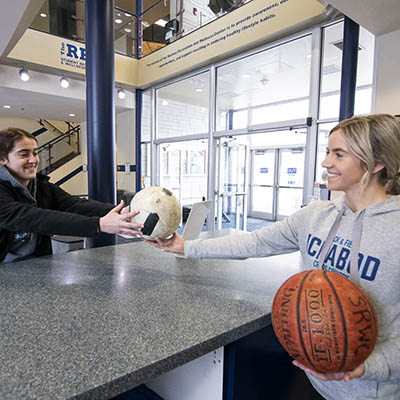 Front Desk
Information on SRWC programs and services, as well as a variety of recreational equipment can be found at the SRWC front desk.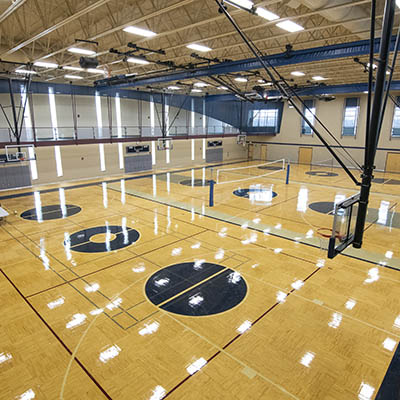 Gymnasium
The three-court gymnasium is utilized for basketball, volleyball, badminton, indoor soccer, as well as the administration of a comprehensive intramural program.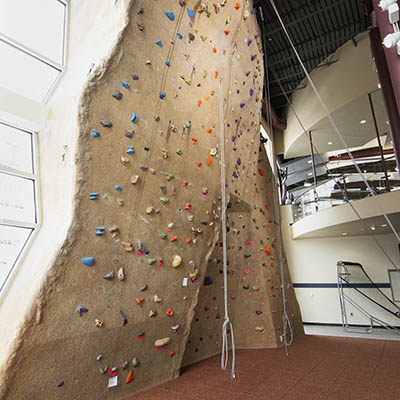 Rock Climbing Wall
The 25 foot climbing wall is a great way for members to challenge themselves and vary their workouts.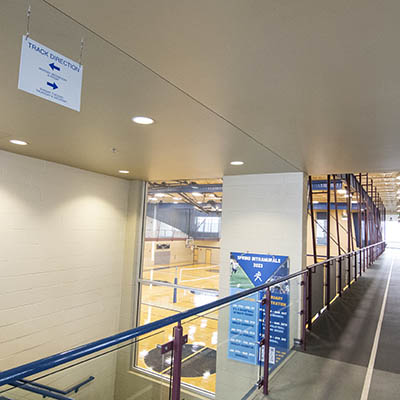 Track
The 10-lap-to-the-mile indoor track provides an additional exercise option for facility users.
More Facility Components
Wellness Suite
The wellness suite serves as the control point for the wellness and group exercise programs. 
Multi-Purpose Room
The multi-purpose room functions as the home of the group exercise and instructional programs.
Ichabod Room
The Ichabod room accommodates wellness seminars, staff training as well as intramural events and managers' meetings. 
Locker Rooms
Men's and women's locker rooms are available for daily use.  Facility users are encouraged to bring their own towels and locks.  Towels are not provided at the SRWC.  Locks may be checked-out at the front desk.  Locks and contents will be removed from lockers each evening. 
Facility Reservations
Groups affiliated with Washburn University may reserve areas within the SRWC.
GET IN TOUCH
WITH the SRWC