Why earn a Bachelor of Health Science at Washburn?
Washburn University's Bachelor of Health Science (BHS) degree curriculum is appropriate for students who have a clinical background and those who are new to health care. For students who have been accepted into an approved healthcare program or have received an associate degree or higher in a health care discipline, 39 percent of recent health sciences-related job postings require a bachelor's degree, according to a study by Hanover Research.
With a bachelor's degree, health care professionals will improve their marketability and position themselves for clinical promotions and leadership positions.
4 majors to choose from
There is a need for qualified managers within the health care field.  Regulatory issues, policy, technology, and financial issues are constantly changing within healthcare. Students pursuing the baccalaureate degree in Health Services Administration take advanced coursework in healthcare management and related healthcare issues which increases their marketability for administrative positions at graduation. Students can choose to complete the BHS-HSA major as a stand-alone program, or in combination with an allied health associate degree. If you already have your Associate's degree or plan to earn an Associate in Health Information Technology the BHS program is entirely online. 
A Public Health degree is appropriate for students with a wide range of interests and career goals. Public health is a growing field that needs professionals who are competent in a variety of roles, including education, community outreach, marketing, policy and advocacy, epidemiology and research. Public health is also an excellent complement for students pursuing a career in healthcare, where many organizations prefer that job applicants have a bachelor's degree.
There is an increasing need for qualified medical imaging technologists. The completion of a baccalaureate degree with advanced imaging credentials make graduates even more marketable for employment opportunities in the medical imaging field. The medical imaging option allows students to choose from three concentrations. Each of these options requires a special admissions application and includes clinical experiences in addition to online coursework. The medical imaging option allows students to choose from three concentrations: Diagnostic Medical Sonography, Magnetic Resonance Imaging and Radiation Therapy. Program coordinators will work with you to secure clinical placement close to where you live. Email bhs@washburn.edu for more information on this option. 
The CLS program, through its partnership with the University of Nebraska Medical Center, is a well-established program that combines a strong curriculum with a clinical component that prepares individuals to sit for the ASCP national certification examinations as Clinical/Medical Laboratory Scientists. The program requires three years of pre-requisite coursework, including a minimum of 16 hours of biology and 16 hours of chemistry. Once in the program, students will spend 11 weeks at the University of Nebraska's Medical Center in Omaha to begin their coursework, laboratory introduction and rotations.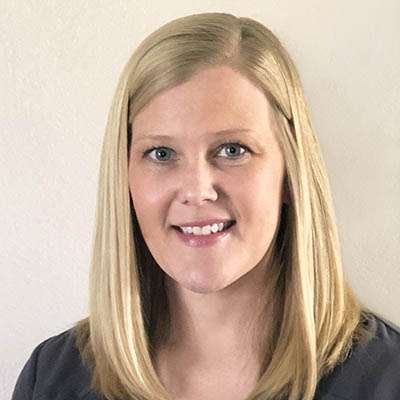 Meet Marcie: A working mom who advanced her career with a BHS
Marcie Koch is a non-traditional student with six kids and a job. To say the least, her plate is full. Despite a demanding schedule, Koch made the time to advance her career through Washburn's Bachelor of Health Sciences-Medical Imaging (BHS-MI) program. 
Koch, who received the BHS-MI degree in May, held an associate's degree in the healthcare field and wanted to take the next step in her career, expanding her opportunities in leadership and management. The BHS program provided the flexibility and convenience Koch needed to balance her schedule. 
The BHS, which is completely online, was a perfect fit for Centralia, Kansas, resident, who has excelled as an Ichabod. She was named Allied Health outstanding graduate for 2020 and received the Sibberson Award, Washburn's highest academic honor. 
Koch, who works at the University of Kansas-St. Francis campus in Topeka, plans to take the next step in her career path by attending graduate school. 
GET IN TOUCH
WITH Allied Health
Allied Health
Benton Hall, Room 107
1700 SW College Ave.
Topeka, KS 66621