Preparing you to succeed in the criminal justice or legal studies professions
Whether you're interested in a career in law enforcement, corrections, security administration, forensic investigation or legal studies, Washburn University's Crimininal Justice & Legal Studies department will prepare you to succeed. While working with faculty who have real world experience, you'll learn the necessary theoretical, practical and critical thinking skills to compete in today's job market. 
Values
We value academic quality throughout our criminal justice & legal studies programs.
We value the integration of theory, practice, and academic rigor in our curriculum.
We value enthusiastic, sincere, and abiding service to others.
We value personal responsibility for our individual actions.
We value flexibility, adaptability, and creative thinking.
We value the opportunity to mentor, encourage, and help each student fulfill his or her talents and abilities.
We value diversity in all that we do.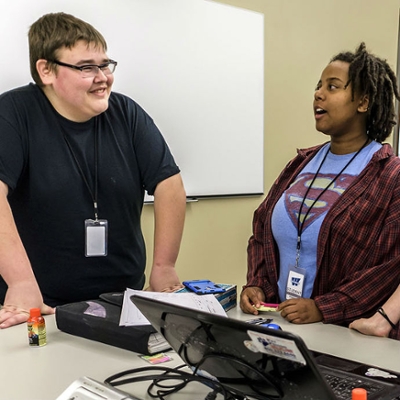 Student Learning Outcomes: Criminal Justice Program
Criminal Justice students at Washburn University, upon graduation, are expected to:
Analyze the nature of crime and justice in the United States and other countries;
Evaluate the police, courts, and corrections systems in America;
Integrate the conceptual and theoretical frameworks that form the study of criminal justice;
Demonstrate proficiency in oral and written communication skills;
Integrate academic learning with field-based education by completing an internship;
Evaluate criminal justice research critically and systematically.