Why Washburn for your MCJ?
Washburn University's Master of Criminal Justice program is offered 100 % online so you can complete the degree on your schedule. It's designed to meet the needs of criminal justice professionals looking to advance their careers, and pre-professionals who want to enhance their knowledge of the criminal justice system before entering the workforce.
If you want to teach at the community college level, teach in a training academy, or advance to doctoral education, this program will prepare you well. Your courses will emphasize theory application and research related to modern law enforcement, court, and corrections practices.
Career Forecast
 

Growing Outlook
.
Average Salary

 
70,300
online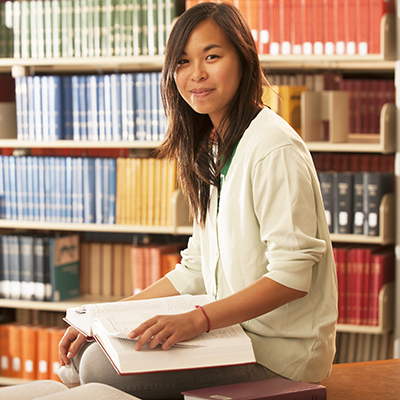 5 reasons the Washburn University Master of Criminal Justice program is right for you:
Your network will grow. Our Topeka, Kansas location means connections to state, federal and local law enforcement agencies, who collaborate with our program for your benefit.
You're in control of your schedule. Courses are offered in 8-week and 16-week sessions and asynchronous delivery means you login when you have time, not at specific times.
You'll learn from professional educators who have experience working in the criminal justice field. Our MCJ faculty bring field experience and the highest credentials in the discipline.
Your goals are our priority. You'll choose a thesis or capstone experience to match your goals.
You can start when it's right for you, in August or January. Priority Application Deadlines: November 1 for spring admission. April 1 for fall admission.
Bachelor of Criminal Justice

With the Washburn CJ Fast Track program, you can complete your BCJ + MCJ at Washburn in 5 years.

This 36-hour program is the first to be nationally accredited by the Academy of Criminal Justice Sciences (ACJS). You can earn this degree in 3-7 years, at your pace. Typically, graduates finish in 3.5 years.
BCJ + MCJ Fast Track
Do you know you want to work the criminal justice field, but you need a bachelor's degree, too? Our Fast Track program will allow you to complete the BCJ + MCJ at Washburn in five years. Save time. Save money. Make a difference.
MCJ + JD Dual degree program
Washburn Law and the Washburn School of Applied Studies have joined forces to offer a JD + MCJ option that prepares you with knowledge and competence in both law and criminal justice topics for professional work where legal issues intersect with criminal justice matters. Complete 108 credit hours to earn your JD and MCJ (84 hours JD + 24 hours MCJ) instead of the 126 hours required to complete each degree independently.
Program Details
About 15 percent of front-line law enforcement supervisors have an advanced degree. An MCJ is required for teaching at a community college, and job growth is expected in this area. Learn more about how the Washburn University MCJ can help you be ready to meet the challenges ahead.
Program Goals
To prepare students to make ongoing contributions to the interdisciplinary fields in criminal justice.
To prepare students to provide competent, ethical services and leadership in criminal justice arenas.
To provide comprehensive, relevant, and diverse educational opportunities to a wide range of students.
To foster an educational environment that combines theory and practice for both scholar and practitioner.
To provide a program integrated with the community.
Program Student Learning Outcomes (P-SLOs)
Formulate administrative principles and practices like those used in criminal justice agencies.
Assess theories relating to crime causation and criminality.
Explain the interdisciplinary nature of the criminal justice system.
Produce scholarly criminal justice related research.
Evaluate criminal justice operational problems that affect the delivery of criminal justice related services.
Employ critical thinking, advanced writing, and verbal communication skills.
Apply ethical concepts to current issues in the criminal justice field
Thesis Option
Complete 30 hours of course work (5 core classes and 15 hours of electives) and a thesis that requires 6 hours of course work.
Capstone Option
Complete 33 hours of course work (5 core classes and 18 hours of electives) and a capstone project that requires 3 hours of course work.
Course descriptions can be found in the MCJ Handbook. Each graduate will earn 36 credits.
Core Courses
CJ 600 Seminar in CJ Systems
CJ 602 Research Methods
CJ 603 Issues in Criminal Procedure
CJ 610 Corrections/CJ 620 Law Enforcement in the US
CJ 625 Criminology
Electives
CJ 604 Seminar in CJ Organization and Management
CJ 605 Ethics in CJ Practice
CJ 630 Seminar in Correctional Administration
CJ 635 Organized and White Collar Crime
CJ 640 Seminar in Legal Issues in Law Enforcement
CJ 645 Comparative Criminal Justice Systems
CJ 650 Seminar in Community Corrections
CJ 655 Seminar in Juvenile Justice and Delinquency
CJ 660 Seminar in Operational and Staff Planning
CJ 670 Seminar in Correctional Law
CJ 675 Problems and Practices in Judicial Administration
CJ 680 Seminar in Staff Development
CJ 685 Special Topics in CJ
CJ 690 Directed Readings
CJ 692 Analytical Research and Statistics
Complete all required coursework while maintaining no less than a "B" (3.0) average.
No more than two course grades of "C" in the plan of study.
Maintain continuous enrollment each regular semester (fall and spring). A minimum of one (1) semester hour of graduate work will constitute continuous enrollments.
Complete all program requirements within seven (7) years of the date of entry into the MCJ degree program.
Complete the capstone project or thesis. More details can be found in the MCJ Handbook.
Jobs and Opportunities
CAREER FORECAST:
growing outlook
Important Qualities for MCJ candidates
Passionate
Ethical
Respectful of diversity
Community College and Training Educators
Criminal Justice educators national average salary: $72,980
Job growth is occurring nationally, but not in Kansas at this time.
Ready to Apply? Your Next Steps
Washburn University's priority deadline for Master of Criminal Justice program admission occurs twice a year: November 1 for spring admission | April 1 for fall admission.
How to Apply:
Complete the online Washburn Graduate Admission application. *You will have the opportunity to choose MCJ from the program list.
Submit official transcripts of all undergraduate and graduate course work to the Registrar's Office
Applicants for unconditional admission must have achieved a cumulative grade point average of 3.0 or better in the last two years (60 hours) of college course work from accredited institutions.
Applicants who do not have a 3.0 GPA must submit evidence to the Criminal Justice and Legal Studies Department that they have achieved a cumulative score of 290 on the Graduate Record Examinations (GRE).
Applicants must submit a resume and personal statement explaining their personal philosophy of the criminal justice system and reasons for entering the program.
Three letters of recommendation are required. These may come from previous professors, mentors, or colleagues.
Tuition for the Master of Criminal Justice Program for fall 2021-spring 2022 is $19,620 ($545/credit hour x 36 credit hours). Books and supplies will add cost.  Click here to check the current tuition rates.
The Department of Criminal Justice and Legal Studies does not directly offer scholarships.
Nondiscrimination
It is the policy of Washburn University and the Criminal Justice and Legal Studies Department to assure equal educational and employment opportunity to qualified individuals. 
Washburn University prohibits discrimination on the basis of race, color, religion, age, national origin, ancestry, disability, sex, sexual orientation, gender identity, genetic information, veteran status, or marital or parental status. 
Transfer of Academic Credits
Students who are admitted as a "full-standing" student may transfer a maximum of 6 semester hours of relevant graduate course work from another university or another Washburn department. These will be considered on a case-by-case basis. The applicant must have received a grade of "B" or better in the course(s) being considered for transfer.
Life Experience
Under no circumstances will academic credit be awarded for life experience.
Non-Degree Students
Non-degree seeking students wishing to enroll in graduate criminal justice courses may do so with permission of the Department Chair.
Academic Advising
Upon admission to the Master of Criminal Justice program, all students will complete the online orientation by the end of their first semester. All students will be advised by a graduate program director, who will assist students with selecting and scheduling courses.
Request a Paper Application
Applicants needing to complete a paper application and accompanying forms can contact the Department of Criminal Justice and Legal Studies at Washburn University.
Master of Criminal Justice Admissions
Benton Hall, Room 201 Washburn University
Topeka, KS 66621
Or by phone: (785) 670-1411
GET IN TOUCH
WITH Criminal Justice & Legal Studies
Criminal Justice & Legal Studies
Benton Hall, Room 201
1700 SW College Ave.
Topeka, KS 66621