AA in Family & Human Services
Nurture your career by combining an associate degree from Washburn University with a certificate from the Early Childhood Professional program at Washburn Tech. Working with children can be an extremely rewarding career path. According to the U.S. Bureau of Labor Statistics, child care workers who have earned an associate degree have better job prospects. This well-rounded education offers more insight into communication, psychology, math and history. That knowledge adds value to whatever you pursue from taking the lead in a child care center to furthering your education and earning a bachelor's degree. An added bonus is the cost. Washburn Tech students, pursuing an eligible associate degree at Washburn, may qualify for reduced tuition. Enroll now and make a wise investment in yourself.
Career Forecast
 

Bright Outlook
.
Job Growth

 
+7%
on campus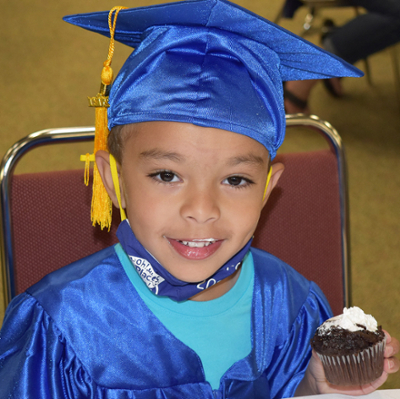 Family & Human Services Associate Degree
Students in Washburn Tech's Early Childhood Professional program earn a certificate by completing 24-credit hours on the Washburn Tech campus. To earn an associate degree at Washburn, students complete an additional 39-credit hours on the main campus. You must begin working on your associate degree within six years of the Washburn Tech certificate date. You also must complete Washburn's associate degree requirements within six years of your start date at Washburn. Some Washburn University courses may have prerequisites or require placement scores.
Why pursue an associate degree at Washburn? The courses you complete serve as the building blocks for a well-rounded education.
Technology courses will introduce you to the development of technology and its impact on today's world.
Communication courses will help you better communicate with employers, employees and people in general.
Psychology courses will help you better understand people's actions.
English courses will assist in writing a resume or in an office setting.
Music and/or art courses help relay the benefits of relaxation and hobbies.
Math courses will boost your skills when taking measurements and making calculations.
History and political courses explore what is happening around the globe and how you can participate.
One of the top benefits is the cost! Students who are concurrently enrolled in 12-credit hours at Washburn Tech are eligible for reduced tuition while completing their associate degree at Washburn University. To ensure you enroll in eligible courses, check with the WU School of Applied Studies advisor for more information at nicole.vavra@washburn.edu.
Early Childhood Certificate

Earn a 24-credit hour certificate in Early Childhood Professional at Washburn Tech. To enroll in this program, you must score a minimum of 4 in both reading and math on the Accuplacer test.

Pursue an associate degree in Family and Human Services at Washburn University. Students are required to take an additional 39-credit hours on the main campus to complete this degree.

Upon completion of the certificate program, earning your associate degree or both, you will be well-prepared to enter the workforce.

Upon completion of an associate degree, you will be prepared to pursue a Bachelor of Applied Science degree at Washburn University in either Family and Human Services or Addiction Counseling.
Jobs & Opportunities
CAREER FORECAST:
bright outlook
Workers who attain an associate degree should have the best job prospects. Parents or guardians who work will continue to need the assistance of child care workers. In addition, the demand for preschools and child care facilities, and consequently childcare workers, should remain strong because early childhood education is widely recognized as important for a child's intellectual and emotional development.
Median Salary
$19,480
(child care workers)