This program, curriculum, and prerequisite requirements are available only to applicants who currently hold an associate degree in nursing and have successfully completed RN licensure.
Enroll now for classes starting in the upcoming term (January & August).  Click here to get started!
Humanities electives 6 hrs.
Music, art, or theatre 3 hrs.
Unrestricted electives 10-14 hrs.
General Psychology 3 hrs.  (CLEP option available)
Social science elective 6 hrs.
*Biology/Lab 4-5 hours (CLEP option available)
Anatomy/Physiology/Lab 4-5 hrs.
Chemistry/Lab 4-5 hrs. (CLEP option available)
Microbiology/Lab 3-4 hrs.
Statistics 3 hrs.
Freshman Composition 3 hrs.
**College Algebra 3 hrs.  (CLEP option available)
*If Anatomy/Physiology/Lab or Microbiology/Lab has been taken, and passed with a C, Biology will not be required.
**If Statistics has been taken, and passed with a C or better, College Algebra will not be required.
Transfer Credits
A minimum of 120 credit hours is required for a bachelor's degree. Students may be eligible to transfer up to 92 credit hours of college-level courses into the program. Credit of 37-hours is earned by NCLEX-RN success and licensure. A total of 30 credit hours will be earned through the online RN to BSN program through Washburn University.
Second Degree Students
Students who have earned an Associate or Diploma degree from a nursing program and have already earned a bachelor's degree from an accredited institution of higher education may complete the online RN to BSN as a second bachelor's degree at by completing the required 30 credit hours at Washburn University. Second degree students are exempt from general education and prerequisite requirements if the bachelor's degree includes 3 credit hours of statistics.
Get Started with your RN-to-BSN today!

Get Started!
Take the next steps for starting your RN-to-BSN program!
If you're from Kansas, review the Transfer Guides for Community Colleges for Kansas
Request a complimentary Transcript Review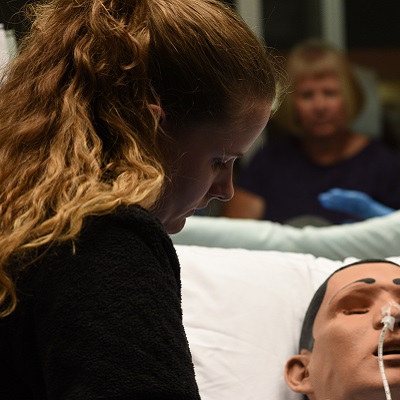 Transfer Guides for Community Colleges in Kansas
Check here to learn how your courses will transfer from most community colleges in Kansas.
Request Your Transcript Review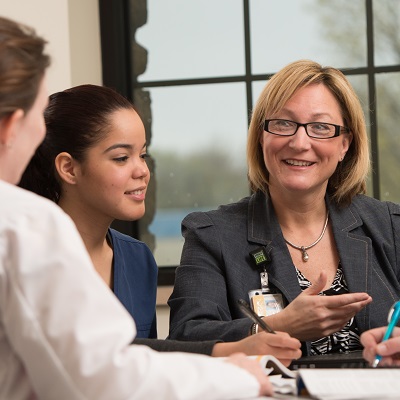 Request a Complimentary Transcript Review
Let us evaluate your transcript with a complimentary review! Send your unofficial transcripts via fax to 785-670-1113 - Attention: RNBSN Director, or send them via email to
RNBSN@washburn.edu
.