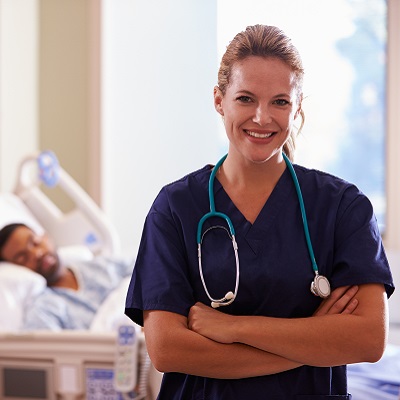 Admission Requirements
To be admitted to this program, you must:
A minimum cumulative GPA of 2.5 on a 4.0 scale.
An active, unencumbered RN license in your state of residence.
State Authorization
Start Your Application
Getting started is easy!
Complete the online application to the School of Nursing RN-to-BSN program.  The following materials are also required:
Request official transcripts from ALL colleges & universities attended to be sent to the School of Nursing, RN-to-BSN program.  Contact the Registrar's office in your previous institutions for your transcript.  Request an official review.
For students with English as a second language, submit your TOEFL scores. International students must have a TOEFL score of 550 (paper) or 213 (computer) with no sub-score under 50. TOEFL test takers after September 24, 2005, who take the revised TOEFL will be admitted with a speaking sub-score of 23, writing sub-score of 20, and reading and listening scores of 21 or higher, and a combined score of 85 or higher.
Sending Materials

By email: RNBSN@washburn.edu

By fax: 785.670.1032

By mail:

Washburn University
ATTN: RN-to-BSN Program
School of Nursing
1700 SW College Ave.
Topeka, KS  66621

Prerequisites Met?

Let us evaluate your transcript with a complimentary review! Send your unofficial transcripts along with the completed Transcript Evaluation Request form via fax to 785-670-1032 - Attention: RNBSN Director; or send them via email to RNBSN@washburn.edu.

Questions or Concerns?

We're here to help throughout the process via email, phone, and text. Contact Dr. Jeanne Catanzaro at 913-723-1031 or by email, RNBSN@washburn.edu.