Start Dates and Important Milestones
| Course Start Date | Applications Deadline | Documents Deadline | Registration Deadline | Tuition Deadline |
| --- | --- | --- | --- | --- |
| January 2023 | December 15, 2021 | January 3, 2023 | January 14, 2023 | January 16, 2023 |
| August 2023 | July 31, 2023 | August 12, 2023 | August 19, 2023 | August 30, 2023 |
| January 2024 | December 15, 2023 | January 3, 2024 | January 14, 2024 | January 16, 2024 |
| August 2024 | July 31, 2024 | August 12, 2024 | August 19, 2024 | August 30, 2024 |
Withdrawal, Resignation, and Refund Schedule
Please contact the Student Service Center for the refund schedule associated with your course.
Student Service Center
Morgan Hall 152
1700 SW College Avenue
Topeka, KS  66612
Phone: 785-670-2162
Email: ssc@washburn.edu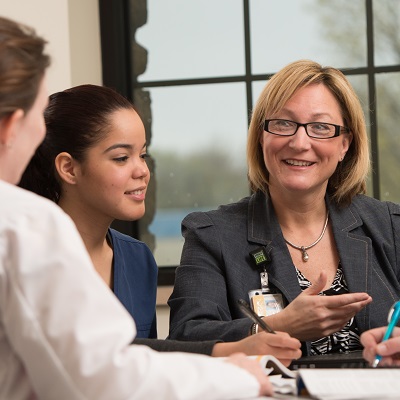 Are You Ready to Begin?
Let us evaluate your transcript with a complimentary review! Send your unofficial transcripts along with the completed Transcript Evaluation Request form below via fax to Leah Brown at 785-670-1032 - Attention: RNBSN Program; or send them via email to rnbsn@washburn.edu.