Parent PLUS Loans
Federal PLUS Loans are available to parents or stepparents with a good credit history to help pay for the education of a dependent undergraduate student who is enrolled at least half-time. The Federal PLUS Loan is offered under the U.S. Department of Education's Federal Direct Loan program. The U.S. Department of Education is the lender for this type of loan.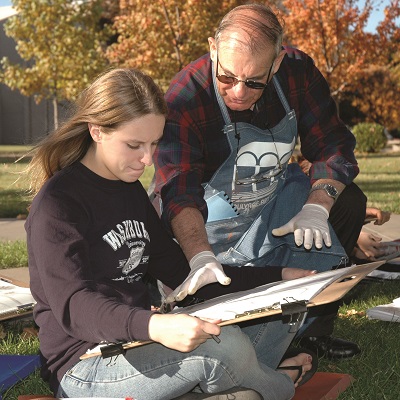 What is a Parent PLUS Loan?
Federal loan for parents or stepparents
Used to assist with the student's educational expenses not covered by scholarships, grants, and/or student loans
Non-need based
Requires repayment
Interest accrues on this loan from the date the funds are disbursed to the school
Who qualifies?
Parents or stepparents of undergraduate students
Parent and student must be a U.S. Citizen or eligible non-citizen
Parent cannot have adverse credit history
Student must be enrolled at least half-time (six credit hours)
Student must be degree-seeking
Parent and student must not be in default on any federal student aid
Parent must not have discharged student loans
If the parent/stepparent applies for a Parent PLUS Loan and their credit is not approved, Washburn University may be able to offer the student an additional $4,000 in an Unsubsidized Loan for the academic year.
GET IN TOUCH
WITH Financial Aid
Financial Aid Office
1700 SW College Ave.
Topeka, KS 66621