Earn money and gain experience working on campus
College is all about balancing responsibilities, time management, and pursuing your passions. On-campus student employment provides Ichabods opportunities to work around hectic schedules, gain valuable hands-on work experiences, and utilizes your degree and/or learn more about other degrees that may be of interest. We have two different categories of student employment and a variety of positions available.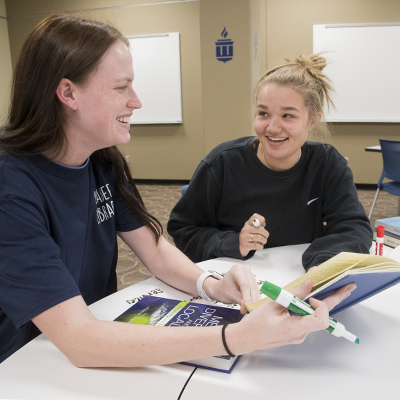 Federal Work Study
Must complete a FAFSA by November 15 priority date. 
Awards based on eligibility and availability of funds. 
Earn up to $3,000 per academic year through bi-weekly paychecks.
Earned money can be used for

educational, living, or other expenses.

 
For award to last the entire academic year, it is recommended students work 10 to 15 hours per week.

Graduate, Law, and International students do not qualify.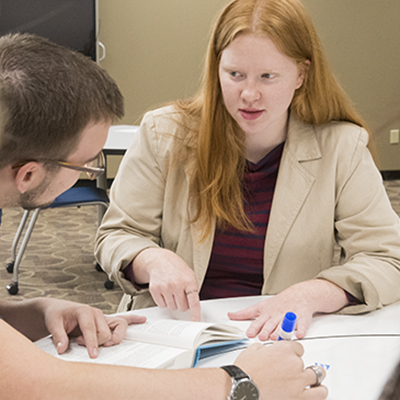 Departmental Positions
All students qualify for these positions.  
Positions are paid bi-weekly. 
Money earned can be used for educational, living, or other expenses.
2023 Student Employees of the Year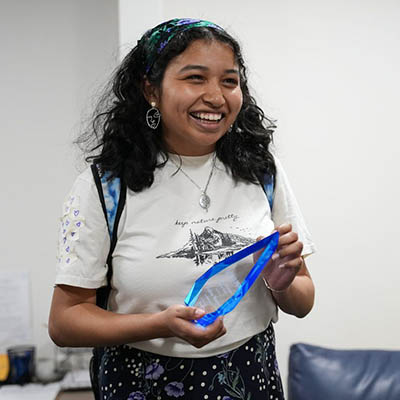 Pateue Moore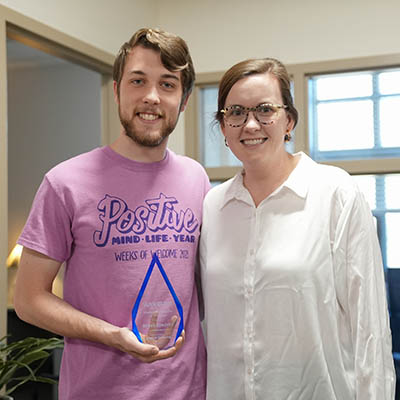 Bryce Liedtke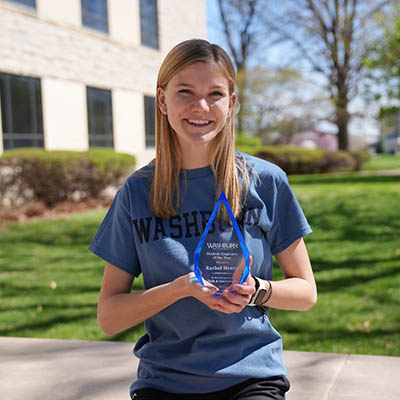 Rachel Henry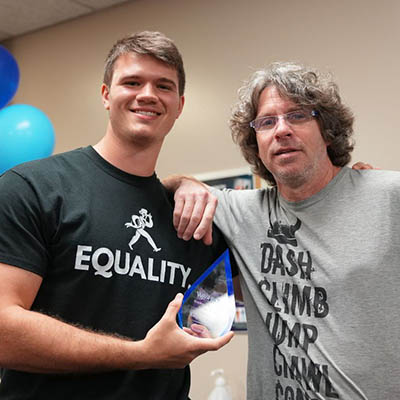 Logan Ayers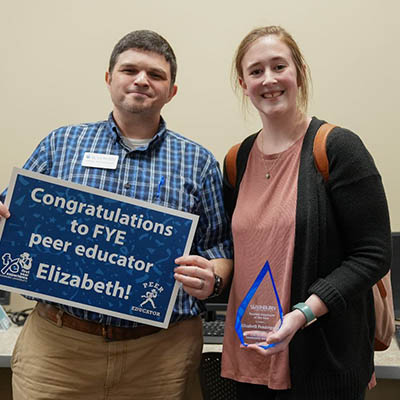 Elizabeth Pendergrass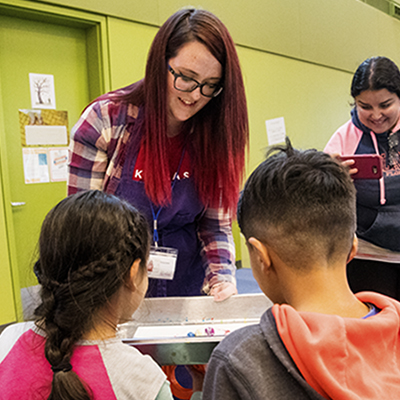 Learning in the Community program
One of the most popular federal work study positions at Washburn is with Learning in the Community (LinC): The Center for Community and Civic Engagement's Community Corps program. Each year, LinC places over 100 students with community-based sites where individuals can engage in work that matches their academic, professional and/or personal interests and approximately 50 of those students are LinC Community Corps members. 
LinC fosters relationships with a variety of non-profit organizations and local schools to ensure that they have student employee positions that fit most, if not all, of the available majors at Washburn University. If you use federal work study with LinC, you have an opportunity to get an added academic accomplishment on your transcript for your community-based work through the Community Service Washburn Transformational Experience program.
In other words, if you are looking for a federal work study position where you can get real world, hands-on experience in your field (or explore a field you think you are interested in) while making a difference in the community and be recognized academically for your work, LinC is the place to be!
For more information about the unique opportunities available within your major and/or area of interest, contact Kristine Hart.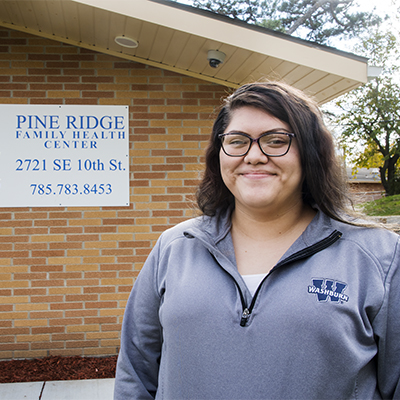 Student Spotlight: A LinC Success Story
A sophomore from Palo Alto, California, Patty Hernandez-Lopez epitomizes what it means to be a student employee and a LinC Bonner Scholar at Washburn. Having already earned her CNA at Washburn Tech, Patty who is a first-generation Ichabod Success student, has taken advantage of Washburn's student employment opportunities with the LinC program to get hands-on, paid experience before applying to Washburn's School of Nursing.
"I think I've always had it in my mind that I was going to be a nurse because when I was younger my mom had a lot of medical issues," she said. "She had a brain aneurism and had two leg surgeries and a history of blood clots so ever since I was like 8 years old I knew I wanted to be a nurse."
For the past year Patty, has worked at the Pine Ridge Family Health Center, helping the center expand its outreach in the community. This past spring and summer she organized and ran an HPV clinic through Pine Ridge. She also works to translate the center's materials from English to Spanish to improve the accessibility of the services. Kristine Hart, Patty's on-campus supervisor, states, "after only one year with the program, I have seen Patty really start to become more outgoing and she is constantly taking on new challenges and opportunities with her site."
Her experience working through LinC, which places students in off-campus organizations and non-profits, has helped mold her plans after graduation. Patty stated that after graduation her plan is to either work at a hospital or a smaller clinic, similar to Pine Ridge, where she can help low income communities. 
Frequently Asked Questions (FAQ)
GET IN TOUCH
WITH Financial Aid
Financial Aid Office
1700 SW College Ave.
Topeka, KS 66621