Graduate PLUS Loans
The Graduate PLUS Loan is available to graduate and law students with good credit history. The PLUS Loan is offered under the U.S. Department of Education's Federal Direct Loan program. The U.S. Department of Education is the lender for this type of loan.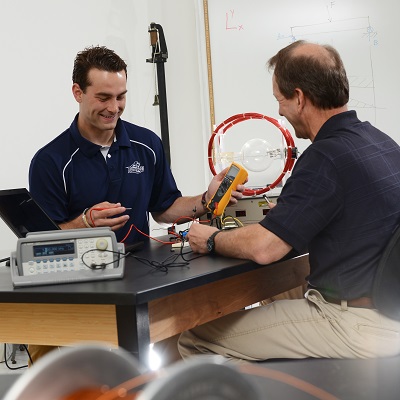 What is a Graduate PLUS Loan?
Federal loan for graduate and law students
Used to assist with educational expenses not covered by scholarships, tuition waivers, and/or student loans
Non-need based
Requires repayment after you graduate or drop below half-time* enrollment
Interest accrues on this loan from the date the funds are disbursed to the school
Interest can be paid as it accrues but is not required while enrolled at least half-time*
If interest payments are not made, interest will capitalize and add to the amount borrowed
Who qualifies?
Graduate and law students
Must be a U.S. Citizen or eligible non-citizen
Cannot have adverse credit history
Must be enrolled at least half-time*
Must be degree-seeking
Cannot be in default on any federal student aid
Cannot have discharged student loans
*Half-time enrollment is defined as:
Five credit hours in the fall and spring semesters for graduate and law students
Three credit hours in the summer semester for graduate and law students
GET IN TOUCH
WITH Financial Aid
Financial Aid Office
1700 SW College Ave.
Topeka, KS 66621