Registering for a Fitness or Wellness Service
Scheduling an appointment for a fitness or wellness service with a SRWC staff member is easy. Stop by the Student Recreation and Wellness Center or contact a SRWC staff member of the SRWC via the contact information listed below: 
James Thayer
Assistant Director Fitness & Wellness
James.Thayer@washburn.edu
785.670.1314.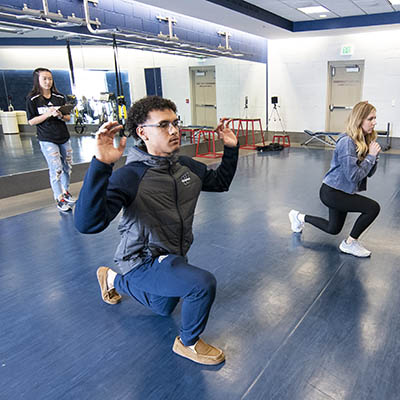 Eligibility
SRWC students and members, are eligible to participate in the following services available at the SRWC.
Available services
Please note selecting multiple services might need to be divided into multiple sessions based on schedules and availability.
Start Your Fitness Assessment
GET IN TOUCH
WITH the SRWC