About the Rock Climbing Wall
The climbing wall is designed to facilitate top-rope climbing as well as bouldering. Routes are set to challenge the beginner, intermediate, and advanced climber. Students and SRWC Members have the opportunity to climb the rock wall at no extra cost.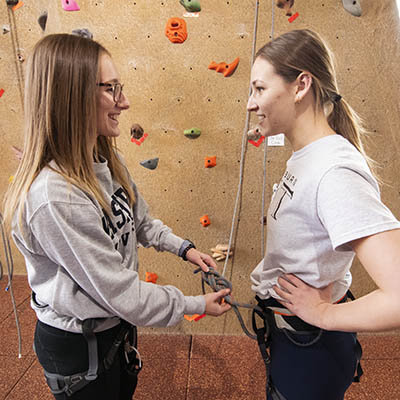 No previous climbing experience required!
You do not have need to have any previous knowledge to climb with us. We have extremely knowledgeable and well-trained staff to assist you with any questions or concerns that you might have. All of our staff are belay certified and have continual training to make sure they are using best practices to keep all climbers safe and having fun.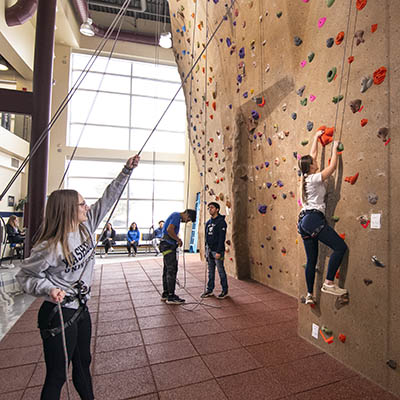 Rock Climbing Wall Hours
GET IN TOUCH
WITH the SRWC