WU MOVES
What is WU Moves? 
The WU Moves Community Wellness Program (WU Moves) is an interdisciplinary approach to providing individualized health and wellness services to low-income individuals within the Topeka community. 
The program combines the expertise of the Kinesiology Department at Washburn University with students and faculty in Nursing, Allied Health, Psychology, and Social Work to provide no-cost wellness services for people in the Topeka area. 
WU Moves has provided no-cost wellness support in the community since 2016. The WU Moves facility is located in the Petro Allied Health Center on the Washburn campus.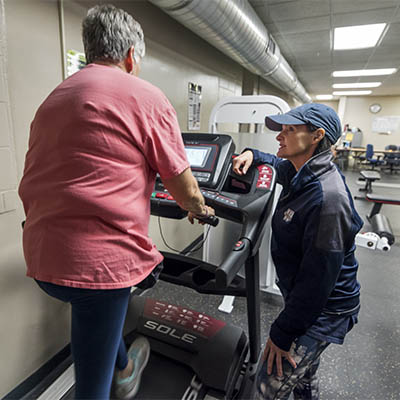 Who can benefit from WU Moves?
WU Moves clients are individuals with low and/or fixed income. Clients experience at least one common chronic condition, such as:
cardiovascular disease (CVD)
diabetes
obesity
metabolic syndrome
hypertension
depression / anxiety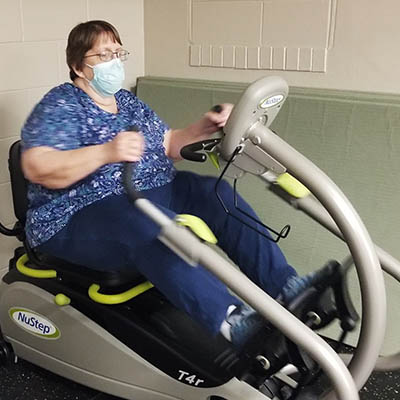 What is the WU Moves treatment approach?
This program uses preventative lifestyle measures and individualized treatment protocols for those who suffer from common chronic conditions. Treatment typically involves implementing fitness and nutrition programs, weight management counseling, stress management services, and ongoing health education.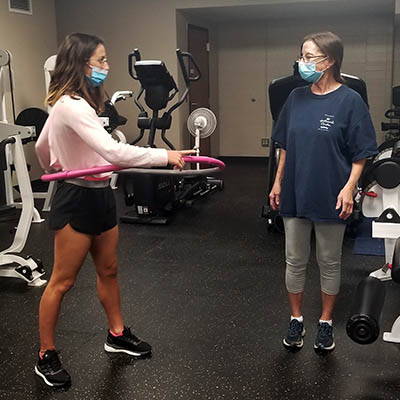 Who works with WU moves clients?
Faculty in Kinesiology and Nursing oversee this program. Student workers, student volunteers, and interns are responsible for much of the implementation, client interaction, organization, and equipment and room maintenance. 
WU Moves sample exercise programs
The sample exercise plans below are examples of the custom programs WU Moves staff develop for clients. Because the plans developed for WU Moves clients are individualized, they also often include nutrition and ongoing health education.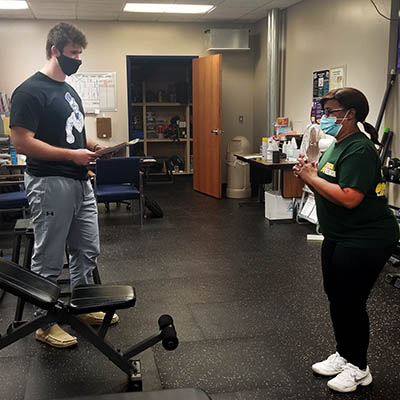 Contact WU Moves
For more information or to set an appointment, call the WU Moves Community Wellness Program at 785 -670-2028 or email
park.lockwood@washburn.edu
.
Find the WU Moves gym
The WU Moves facility is in the Petro Allied Health Center (labeled PC on the map), along with the Department of Kinesiology and the School of Nursing. Parking will be most convenient in Lot 4. Parking on the Washburn campus is free.
WU Moves featured in The Ichabod magazine
The Washburn Alumni Association and Foundation featured the WU Moves program in its magazine, The Ichabod.