Bachelor of Education in Elementary Education (Grades PreK-6)
If you want to teach in the elementary grades, Washburn University's teacher preparation program will give you classroom opportunities in urban, suburban and rural schools. Washburn's small classes ensure you will develop meaningful connections with peers and professors that will help you be successful on necessary exams and throughout your career. And because Washburn education graduates are sought after, you are likely to have a job lined up before graduation.

Career Forecast

 

Growing Outlook

.

Average Salary

 

$54,460

on campus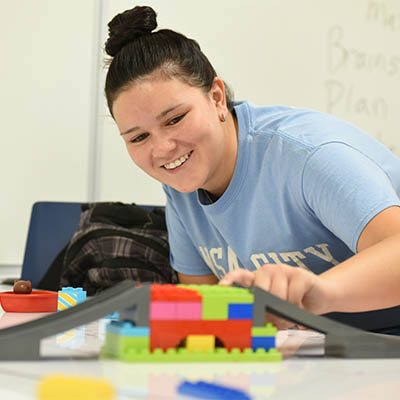 Why elementary education at Washburn?
As a future educator at Washburn, you will have access to opportunities that prioritize your growth, skill development, and creativity. With opportunities including study abroad and community engaged learning, you will develop skills in classroom and self-management, professionalism, and reflective practice that will serve you throughout your career as an educator.
You can earn a Bachelor of Education in Elementary Education (Grades PreK-6) alone or with an added endorsement or second license that will make you more versatile and prepare you for licensure in more than one area. You will work with your advisor and the licensure officer to ensure you are meeting the necessary course requirements in order to reach your career goals.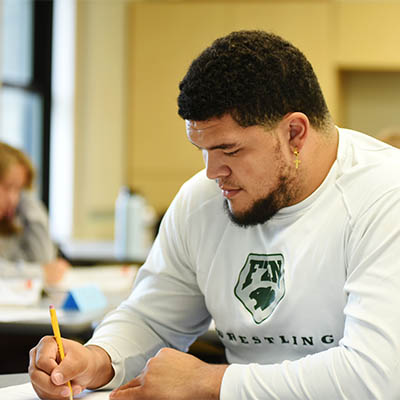 Admissions scholarships
Washburn University offers generous undergraduate financial aid, including scholarships and grants.
Education department scholarships
Scholarships are awarded on the basis of both academic excellence and financial need. Applications are considered by the Department Scholarship Committee each spring for the following academic year.
Optional emphasis areas:
These courses are in addition to those required for the B.Ed. in Elementary Education.

Enroll at WU
Enroll to pursue a Bachelor of Education in Elementary Education degree at Washburn University.

Apply to the Professional Teacher Education Program

Professional Teacher Education Program
Year 2. Admission to the program allows you to begin your teaching blocks. A TB test and a KBI background check are required.
Bachelor's Degree and Licensure Exams

You'll participate in Education Interview Day before graduation. Plan to take the Praxis exams in your final semester. You must pass the Praxis in order to be licensed to teach.
Classroom teaching or graduate school

Graduate programs
35 percent of our Elementary Education majors continue right to graduate school. Washburn
graduate programs in Education
 prepare you for advanced licensure.
CAREER FORECAST:
growing outlook
Student/faculty ratio
9:1
Placement rate
98%
or more of Washburn Education majors have passed their licensure exams on the first attempt since 2017.
Important qualities for this major
Love children
Passion for content area
Flexibility
Ability to work with both children and adults
Collaborative
"Life Long Learner"
Cost and financial aid
All programs in the Education Department are offered as Traditional Undergraduate courses. Washburn University offers generous undergraduate financial aid, including scholarships and grants. The Education Department offers a variety of scholarships for full-time education majors. The application deadline is February 1 each year for the next fall.
GET IN TOUCH
WITH Department of Education
Department of Education
Carnegie Hall, Room 202
1700 SW College Ave.
Topeka, KS 66621

Phone & Email
Phone: 785.670.1427