Master of Education in Special Education
If you want to work with special education students, this program will help you earn the knowledge and skill to make a difference in the classroom. Our graduates now work in a variety of settings: self-contained classrooms, resource rooms, in consultation with others, in public or private schools, and in institutions including adolescent correctional facilities.

Career Forecast

 

Growing Outlook

.

Average Salary

 

$60,000

online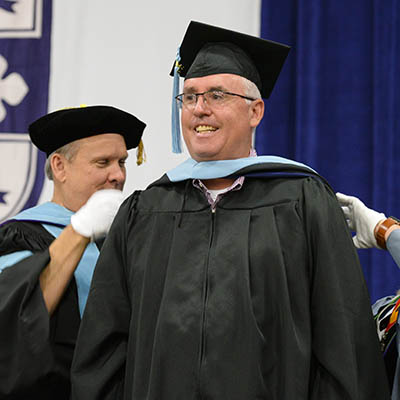 Why study Special Education at Washburn?
Our program is designed to get you into the classroom so you can build experience, grow your expertise and be prepared for licensure exams.
By completing your provisional licensure requirements at the beginning of the program, you can get going and keep learning.
A licensure-only option is available.
If you earned your B.Ed. at Washburn, you can transition right into this program without the application process.
Tuition and fees
All courses in this program are offered at the Graduate Distance Education rate.
Financial aid
Financial aid is available for graduate students.
Online advantage
All courses in the Special Education program are offered online and can be taken at your own pace. Most students take 9 to 18 credits per year, finishing the 33 credit program in 2 to 3 years. Start dates are offered in the Spring, Summer and Fall of each year so you can get started right away!
Bachelor's degree & teaching license

You'll need a copy of your current teaching license to apply to the graduate program.

This 33-hour program and completion of the required Capstone Experience leads to a Master of Education (M.Ed.). A license in High Incidence Special Education requires successful completion of the State of Kansas content tests.
Special education teacher

Career placement options for licensed elementary and secondary education teachers include the self-contained classroom, the resource room, and the itinerant consultant teacher in the public school. Secondary special education teachers with a subject area specialization (e.g., history, mathematics, art, English, etc.) may also work in state or private institutions as well as in adolescent correctional facilities.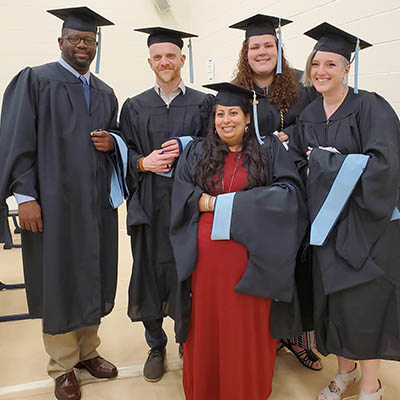 Pictured are 5 of the inaugural Limited Apprentice Program graduates. From left to right they are: Patrick Cook, Adam Groves, Erin Wallentine, Beth King; front: Titiana Ayala.
Program cost
Course in the Special Education program are offered at the Graduate Distance Education rate. Financial aid and scholarships are available to graduate students.
GET IN TOUCH
WITH Department of Education
Department of Education
Carnegie Hall, Room 202
1700 SW College Ave.
Topeka, KS 66621

Phone & Email
Phone: 785.670.1427