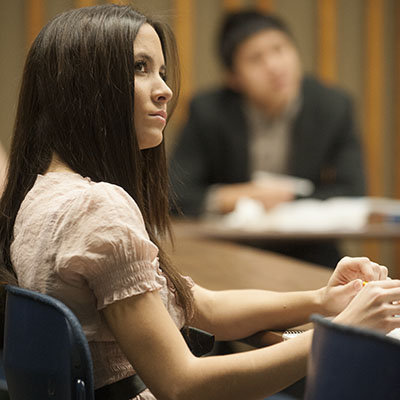 Scholarships
We award several scholarships each year to qualified students. These scholarships are renewable provided the recipient makes satisfactory progress toward a degree in English. All English majors and minors are automatically considered, and awards are made each spring.
For the 2019-2020 academic year, the department awarded 26 students approximately $42,000 in funding. 
In addition, we provide a substantial stipend to English Education majors in their student teaching semester. This allows our students to focus entirely on the valuable exercise of student teaching.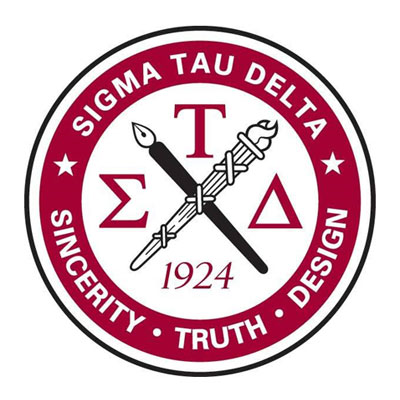 Sigma Tau Delta
Sigma Tau Delta International English Honor Society was formed in 1924. Our local chapter, Phi Ro, was founded in 1982. The Phi Ro chapter is active in both the Washburn University and Topeka communities, volunteering at many events in addition to hosting and organizing literary projects and events of their own. Our members work diligently throughout the year to promote and support literature and the arts.
Click here to visit the Sigma Tau Delta International website.
Contact Us
Sigma Tau Delta Officers

Officers
English majors at Washburn University have many opportunities to enhance their time at Washburn both in and out of the classroom. By challenging yourself, you will gain crucial professional skills that will serve you well in your future. These are just some of the academic opportunities at Washburn University: 
Washburn Transformational Experience (WTE), a program designed to support student projects that go beyond the everyday classroom experience by allowing students to choose and create projects that reflect their interests. Past WTE projects by English students have included independent studies focused on producing a creative work, scholarly essay, or presentation, conference attendance and participation, and many other options. Funding for travel, materials, and other related expenses is available on a competitive basis.
Apeiron, an annual university-wide forum that showcases student research, scholarship, and creativity.
Inscape, the literary journal compiled and edited by upper-level writing students at Washburn University.
Sigma Tau Delta, the national English honor society.
Annual literature essay prize competitions, awarded competitively by the English department.
GET IN TOUCH
WITH Department of English
English Department
Morgan Hall, Room 237
Washburn University
1700 SW College Ave
Topeka, KS 66621