Why study English writing at Washburn?
As a Washburn writing student, you'll work with faculty members who are widely published, and award-winning writers. Whether your interest is fiction, creative nonfiction, or poetry, you'll have a mentor from the beginning. Your rigorous coursework will provide a strong foundation in the basics of all forms of writing, as well as the opportunity for advanced practice in your areas of choice. A strong survey of literature will further your knowledge and exposure to a variety of story forms.

Career Forecast

 

Growing Outlook

.

Experience:

 

100 percent of writing graduates gain editing and publishing experience.

on campus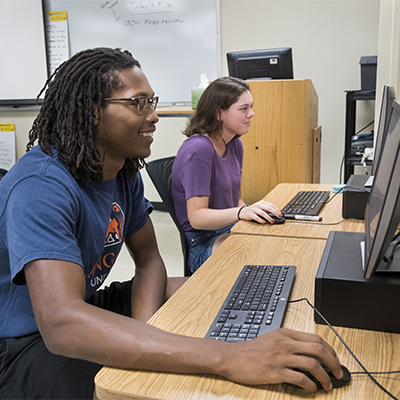 What sets Washburn English apart?
Washburn writing students get published. Your faculty mentor can help you learn the ropes as you pursue your goals.
You'll be eligible for some of the more than $42,000 in scholarships awarded by the English Department each year. There also are paid positions available if you want to tutor English.
Create something meaningful: You can help produce the Inscape literary magazine, help plan the Literature Festival for children in grades 5-12 from across Kansas, and your work can contribute to the field at conferences.
Study abroad opportunities are encouraged!
English majors have a strong and active community on campus. Join in as soon as you get to Washburn.
Internship opportunities are rich and varied. Work with your advisor early so you can tailor your experience to your interest.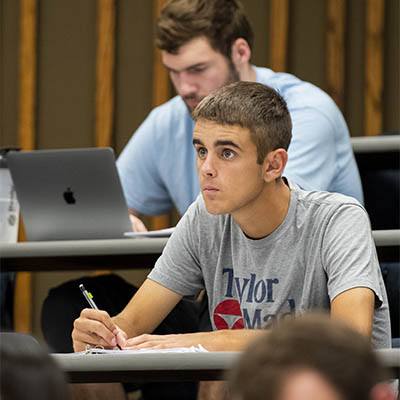 Admissions scholarships
Washburn University offers generous scholarships based on your interests, career aspirations, community service and academic success.
English department scholarships
The English Department offers a variety of scholarships that English majors are automatically considered for.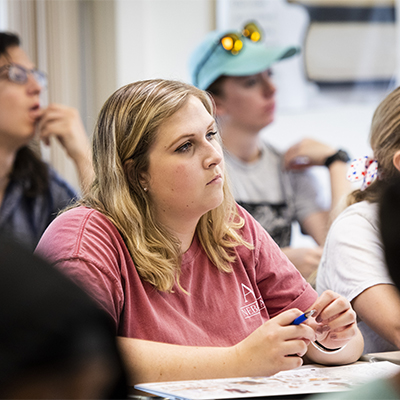 Tuition and fees
Courses in this degree program are offered at the Traditional Undergraduate rate.
Financial aid
Washburn University offers generous undergraduate financial aid, including scholarships and grants.
Tuition waiver programs
If you don't currently live in Kansas, learn about our Tuition Waiver programs that may qualify you for in-state tuition.


It is common to declare a major in English at enrollment and then determine your specific interest. Join student organizations your first semester to get the most of the opportunities available.

The Inscape literary magazine capstone course (EN384: Publishing Lab) is the capstone course for writing emphasis students. You'll work as a team to curate, edit, design and publish Inscape. The magazine features quality works of fiction, nonfiction, poetry and visual arts from across the country.

Washburn Career Services
and our robust internship program will help you be career-ready at graduating. Among Washburn English graduates, 27 percent go on to graduate or professional school directly.
Courses and sample schedules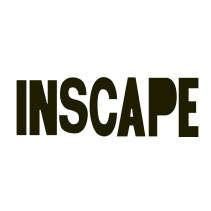 Inscape Literary Magazine
Students in EN384: Publishing Lab, the capstone course for the writing emphasis, will edit and compile the literary magazine Inscape. The magazine features quality works of fiction, nonfiction, poetry and visual art from across the country.
Set for Success
CAREER FORECAST:
growing outlook
Your opportunities as an English Writing major range from careers in traditional or digital media and publishing to advertising, marketing, public relations, administration, and beyond. Your salary will vary depending on your role and industry, but the skills of an English major are in demand.
Qualities for success
Creativity
Curiosity
Desire to improve your own work, and ability to incorporate constructive feedback
Interest in how language is used to represent the human experience
Student/Faculty ratio
15:1 English
Employers want your skills
Strong writing ability
Critical thinking
Analytical reasoning and research
Information literacy
Commitment to understanding a variety of perspectives
Program cost
Courses in this degree program are offered at the Traditional Undergraduate Rate.
GET IN TOUCH
WITH Department of English
English Department
Morgan Hall, Room 237
Washburn University
1700 SW College Ave
Topeka, KS 66621