Why study Physical Education at Washburn? 
If you want to be a physical education teacher, Washburn's Kinesiology program is a great choice. A Bachelor of Education in physical education will prepare you for P12 licensure exams in Kansas. Additionally, Washburn's expert faculty and partnerships with local and regional school districts mean more opportunities for you to improve your skills and experience a variety of grade levels and school settings before your career begins.

Career Forecast

 

Growing Outlook

.

Average Salary

 

High School: $55,170 in Kansas Middle School: $58,010 in Kansas Elementary School: $54,460 in Kansas

on campus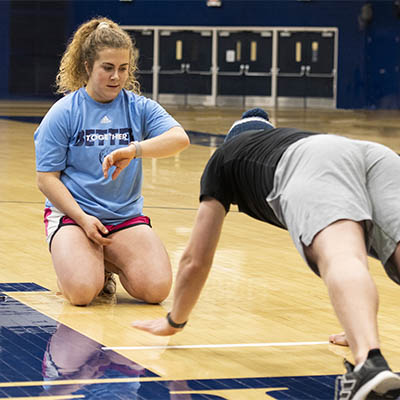 What sets Physical Education at Washburn apart?
As a Physical Education student, you'll train in kinesiology and in education. You'll develop knowledge and skill to help you succeed on the P12 education licensure exam and be an effective educator.
Your professors were in your shoes. They know what it takes to do the job well. Observations and workshops will give you experience at many grade levels and in many settings before you student teach.
Kinesiology is the study of physical activity. You can do research with faculty mentors, and you'll be able to explain to your students why lifelong activity matters to their own quality of life.
You'll be eligible for scholarships.
Student clubs will help you connect with your peers and make a difference.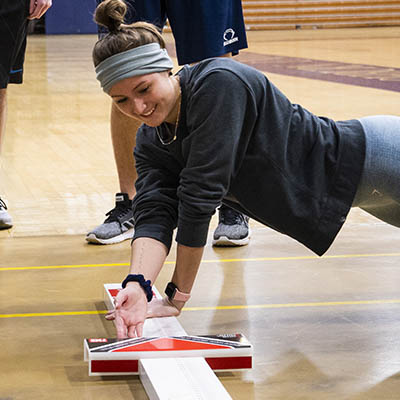 Admissions scholarships
Washburn University offers generous scholarships based on your interests, career aspirations, community service and academic success.
Kinesiology department scholarships
You're eligible for a variety of scholarships based on academic performance and career pursuits. Available for incoming freshmen, current and transfer students. Applications are due early in the spring semester for the following year.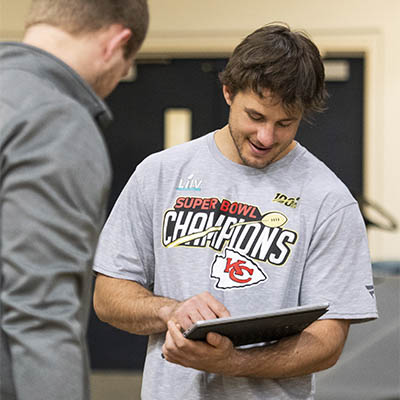 Tuition and fees
More than half of PE majors graduate in four years. Courses in each of these degree programs are offered at the Traditional Undergraduate Rate.
Financial aid
Washburn University offers generous undergraduate financial aid, including scholarships and grants.
Tuition waiver programs
If you don't currently live in Kansas, learn about our Tuition Waiver programs that may qualify you for in-state tuition.
1
Enroll at WU & declare major

Fill out the
Undergraduate Admissions Application
and enroll to pursue a Bachelor of Education in physical education. If you're unsure, know it is common to declare a major in kinesiology or education at enrollment and then get more specific.
2
Apply to Education Program

3
Bachelor's degree and licensure exams

You'll participate in
Education Interview Day
before graduation. Plan to take the Praxis exams in your final semester.
4
Classroom teaching or graduate school

Teaching Licensure Only: P-12 Physical Education Teaching
This is the right option for you only if you already have a bachelor's degree.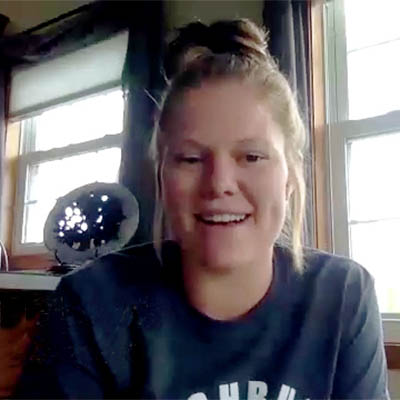 Meet physical education students Katie and Danielle
Katie Glatczak and Danielle Welborn share what it's like to study Kinesiology at Washburn and their advice for new students.
Cost and financial aid
More than half of PE majors graduate in four years. Courses in each of these degree programs are offered at the Traditional Undergraduate rate.
Set for Success
CAREER FORECAST:
growing outlook
Employment of teachers is predicted to grow about 4 percent from 2019 to 2029 according to the U.S. Bureau of Labor Statistics. The rate is as fast as average for all occupations. 
Student/Faculty Ratio
9:1 Education
11:1 Kinesiology
Opportunities
Field work
Research
Observations
Workshops
Internships
Student Teaching
Qualities for success
Team oriented
Good communication skills
Passion to teach
GET IN TOUCH
WITH Kinesiology Department
Kinesiology Department
Petro Allied Health Center, Room 201
1700 SW College Ave.
Topeka, KS 66621

Phone & Email
Phone: 785.670.1459
Fax: 785.670.1059
Secretary: Nancy Province
kines@washburn.edu